Who is Collin Morikawa's Caddie? Everything You Need to Know About J.J. Jakovac
Published 04/16/2021, 10:04 AM EDT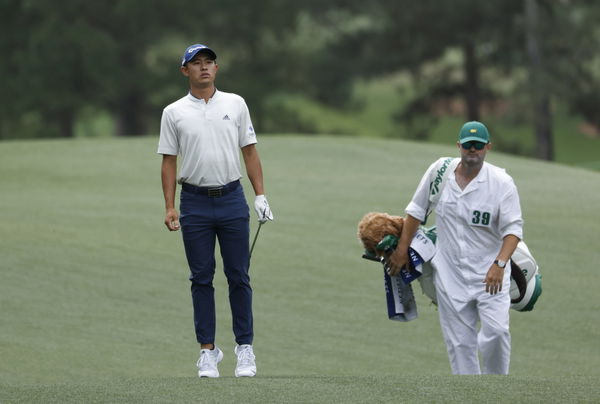 ---
---
Collin Morikawa has been one of golf's rapid success stories. The PGA Tour pro has been competing with tremendous determination, and his hard work is reaping success. There are a lot of people who have become familiar with Morikawa, but there's hardly any attention given to the man who carries his bag at tournaments. 
ADVERTISEMENT
Article continues below this ad
Of course, caddies don't receive fame or recognition like the golfers. While caddies are known to carry the bags of the players, it should be noted that they are vital in proving information about a particular golf course. 
Who is the caddie of Collin Morikawa? 
ADVERTISEMENT
Article continues below this ad
Collin Morikawa has earned massive acclaim on the tour in such a short time. While he deserves all the credit, Morikawa's caddie J.J. Jakovac should be given a share of the praise as well.
For hardcore golf fans, J.J. Jakovac shouldn't be an unfamiliar name, since he's caddied for other golfers before. Jakovac first took up the caddying job on the PGA Tour with Ryan Moore. After working seven years with Moore, Jakovac shifted and worked with players like Matt Bettencourt, Zack Miller, John Merrick,  and Pete Tomasulo. 
J.J. Jakovac finally joined hands with Collin Morikawa in 2019 after gaining plenty of caddying experience on the tour. In fact, it was Jakovac who became impressed with Morikawa's game and wanted to work with him.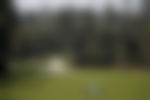 Jakovac urged one of his agent friends to connect with Morikawa's team about teaming up with the golfer. The duo initially met during the US Open sectional qualifier for the 2019 US Open at Pebble Beach.
Their pairing reached new levels after Collin Morikawa qualified for the 2019 U.S. Open. Jakovac has been carrying the California native's bag ever since. 
Collin Morikawa has won four PGA Tour titles with J.J. Jakovac as his caddie. Their first triumph came at the 2019 Barracuda Championship, followed by the 2020 Workday Charity Open, the 2020 PGA Championship, and most recently, the 2021 WGC-Workday Championship title at the Concession. 
Read Also: Golf Rankings: Rickie Fowler Drops Below Top 100 for the First Time in Over a Decade
J.J. Jakovac himself earned massive acclaim as a golfer
One shouldn't assume J.J. Jakovac as just another caddie. In fact, Jakovac played for four years for the Chico State Wildcats when he was at California State University (2000-2004). He gained tremendous attention during his CSU days for winning consecutive NCAA DII individual championships.
Jakovac loves to be a caddie because he's a very competitive person. He could not gain a status on the PGA Tour after turning pro, but loves watching players battle it out during intense moments during a tournament. 
Jakovac really admires Collin Morikawa as a player. "The best thing about him is his head," Jakovac told PGA Tour.com at the start of 2020.
ADVERTISEMENT
Article continues below this ad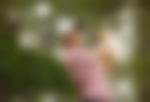 "I know the courses, but he thinks like a caddie out there, which is cool. He doesn't play too conservative; he plays smart. He's very methodical about the way he plots it around," Jakovac added. 
Though Morikawa only turned pro in 2019, Jakovac already considers him to be a veteran golfer. For Jakovac, the Augusta National is his favorite course to caddie, but the Winged Foot Golf Club is his favorite place to play! 
ADVERTISEMENT
Article continues below this ad
WATCH – Jessica Korda Channels Her Inner Kobe Bryant at the Lotte Championship