Who Is Rory McIlroy's Caddie Harry Diamond and Why Did He Fire Long-Time Looper JP Fitzgerald?
Published 04/20/2021, 3:30 PM EDT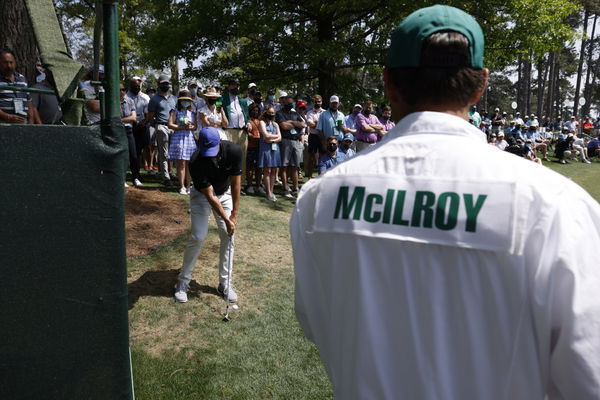 ---
---
Rory McIlroy is one of the finest players to have ever graced the PGA Tour. The Northern Irishman has been an excellent performer ever since turning pro in 2007, and currently has his childhood friend caddying for him. The combination has been successful, but McIlroy won more accolades with his first caddie. 
ADVERTISEMENT
Article continues below this ad
Rory McIlroy is currently working with his second caddie who's been at the job since 2017. The 31-year-old golfer controversially ended terms with his first looper seeking change after winning four major tournaments and several tour titles. His current caddie Harry Diamond initially filled in as a temporary fit but earned the permanent position after producing good results. 
Rory McIlroy and his caddie Harry Diamond know each other since childhood
ADVERTISEMENT
Article continues below this ad
Having your childhood friend or golf partner as your full-time caddie on the PGA Tour is quite amazing. Rory McIlroy certainly enjoys his partnership with Harry Diamond on the golf course. He called out to his childhood friend to carry his bag after ending his professional relationship with JP Fitzgerald in 2017. 
McIlroy met Diamond when he was seven years old and the latter, twelve. The pair met at the Holywood Golf Club in their hometown and they've been incredibly close since. In fact, Harry Diamond was McIlroy's best man at his wedding! 
Diamond played golf as well and he represented Ireland on the amateur stage. However, he's been carrying McIlroy's bag full time since 2017 and the latter has gained plenty of tour victories with Diamond as his caddie.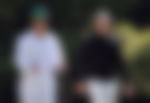 Rory McIlroy mentioned in 2019 that Harry Diamond is "one of the best caddies out here, if not the best." McIlroy was obliged to make such statements as there was always chatter that he needed a proper caddie besides his childhood friend. 
"I was an only child and Harry was a big brother," McIlroy mentioned in an interview. The four-time major winner has also caddied for Diamond at a few Irish tournaments back in 2002. The bond is incredibly strong between the Irish duo. 
"We're very close. I love having him on the bag. I'm a different person. And I'm never going to give him sh** even if something goes wrong. It would not be worth it," McIlroy expressed.
Read Also: Meet Tiger Woods' Girlfriend: Everything You Need to Know About Erica Herman
McIlroy maintains a healthy relationship with former caddie JP Fitzgerald
Rory McIlroy did not fire JP Fitzgerald due to irreconcilable differences. McIlroy rose to fame with Fitzgerald by his side and many believed the latter played an important role as his caddie. 
However, McIlroy fired Fitzgerlad leading upto the WGC-Bridgestone Invitational in 2017. He admitted that he sometimes threw his frustrations and went hard on his caddie after a bad performance. 
"It was partly to do with him and mostly to do with me. I wasn't playing the best and was frustrated at myself and taking it out on him. And whether that was [related] to a club I'd hit or wanted to hit or … but it was not good. And it's something I would never do with Harry. Never," McIlroy mentioned. 
ADVERTISEMENT
Article continues below this ad
Rory McIlroy also made another comment after parting ways with JP Fitzgerald and said: "Sometimes to preserve a personal relationship you have to sacrifice a professional one."
McIlroy is currently enjoying working with Harry Diamond, and their partnership has so far reaped a lot of benefits. While Rory McIlroy is yet to win a major with Diamond, one can expect him to make a run for it in the near future! 
ADVERTISEMENT
Article continues below this ad
Read Also: What Are the 10 Things Dustin Johnson Can't Live Without?