Why Did Jon Rahm Withdraw From the 2021 Memorial Tournament?
Published 06/06/2021, 8:00 AM EDT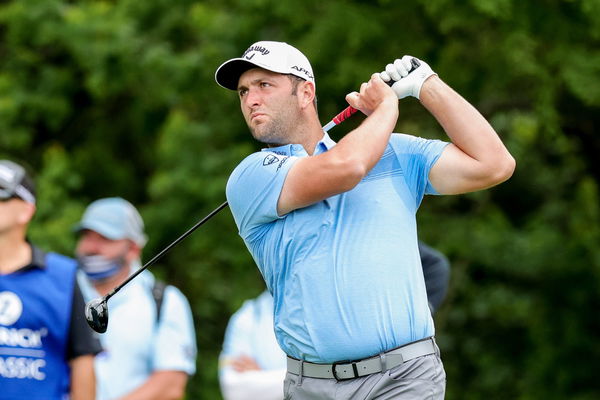 ---
---
Jon Rahm played a lot of golf on Saturday. He had an early tee time to finish off his second round and then had to play 18-holes to complete Round 3. As the Spaniard made a putt on the 18th green to conclude his third round, he was subsequently informed that he had to withdraw from the 2021 Memorial Tournament immediately. But why? 
ADVERTISEMENT
Article continues below this ad
There was no space for any argument. Jon Rahm was politely escorted from the course and asked to isolate himself after he had finished Round 3. He was six strokes ahead of any player when the Spaniard was informed that he tested positive for COVID-19. 
As per the PGA Tour's protocol, any player who tests positive during a tournament has to immediately withdraw from the competition. Rahm faced the same fate at the 2021 Memorial Tournament. 
ADVERTISEMENT
Article continues below this ad
Jon Rahm had his sample tested twice to make sure
Jon Rahm entered the 2021 Memorial Tournament after being in contact with a person who tested positive for COVID-19. Hence, he had to comply with the PGA Tour's guidelines and had to get tested every day. Rahm was getting tested at Muirfield Village daily since Monday, May 31. 
Jon Rahm had returned a negative COVID-19 test for four days, until Saturday. The positive report returned when Rahm was tested after his Round 2 performance on Saturday. The organizers retested his sample just to be 100% sure that he's contracted the virus.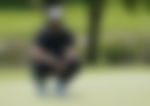 "No, the CDC's protocol regarding people who are confirmed positive for COVID-19 is clear, and that is 10 days of isolation unless someone is asymptomatic and is able to produce two negative tests of a minimum of 24 hours apart. Unfortunately, the timing would not allow Jon to continue to participate," Adam Levinson, the PGA Tour's senior vice-president of tournament administration said about Rahm's situation. 
ADVERTISEMENT
Article continues below this ad
It is unfortunate that Rahm faced such a situation that led to his exit from the 2021 Memorial Tournament. He was right on the line to become the PGA Tour's first successful defending champion to repeat since Brooks Koepka at the 2019 PGA Championship. 
There is also no possibility of Jon Rahm playing the final round alone as the CDC has advised against it. So that is that. The 2021 Memorial Tournament ended for Rahm in agonizing fashion, but he handled it graciously! 
ADVERTISEMENT
Article continues below this ad