Why Is Everyone Talking About Justin Thomas' Hat?
Published 10/30/2021, 9:30 AM EDT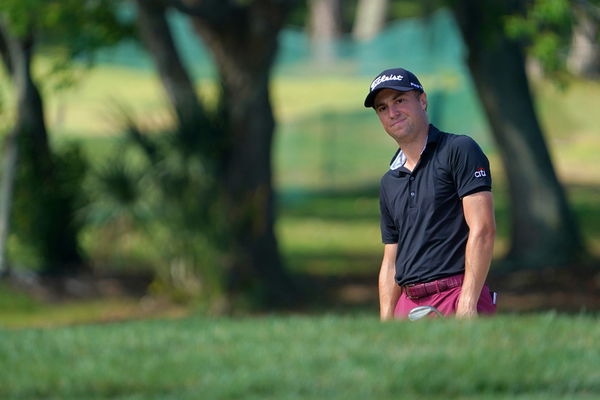 ---
---
Justin Thomas is one of the most popular golfers in the world. Thomas is currently taking a brief break from competing on the PGA Tour, but he'll be back in no time. Despite his absence from this week's tour event, Thomas is still one of the most searched athletes on the internet. And the recent trend seems to be following his golf hat, and the significance of it. 
ADVERTISEMENT
Article continues below this ad
But why is Justin Thomas' hat trending all of a sudden? Well, the internet is a very curious place and people are eager to know each and every detail about the life of an athlete. Likewise, golf fans are interested in knowing what hat Justin Thomas dons on the golf course.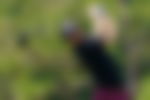 Justin Thomas hat: What's so special about it anyway?
ADVERTISEMENT
Article continues below this ad
Nothing much, to be honest. Justin Thomas has been wearing a hat ever since he began playing golf and has been continuing that tradition. However, what tends to attract fan interest is the fact that Thomas sometimes likes to mix it up with his hat design. 
Justin Thomas wears a Titleist hat, and it is normal for golfers to wear the hats provided by sponsors. Furthermore, one can even find FootJoy's logo on his regular hats, but JT recently upped his game by sporting a different hat design. 
In the aforementioned post, one could see that Thomas is not wearing his regular hat. Instead of the Titleist logo in front, it is JT's personal logo that takes center stage, and to be honest, it looks good. 
Thomas does not wear this hat often on the PGA Tour. Too bad that fans don't get to witness this design much when he's competing. In fact, Thomas wore this hat during the 2021 Masters and that's when it broke out on the internet. 
ADVERTISEMENT
Article continues below this ad
What is the reason behind the logo design? 
The JT logo on Thomas' hat is self-explanatory. Those are his initials that are brought together in an aesthetic way for the purpose of a logo. Moreover, his initials are also the official logo of the Justin Thomas foundation. 
ADVERTISEMENT
Article continues below this ad
The Justin Thomas foundation is focused on impacting children in need, junior golf, and military families, helping them in various ways.