Why Was Matthew Wolff Disqualified After Round 2 at the 2021 Masters?
Published 04/10/2021, 6:15 AM EDT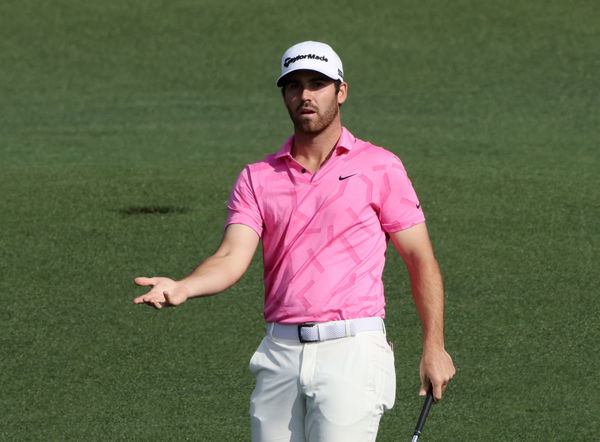 ---
---
The 2021 Masters saw plenty of action take place on Friday. Round 2 had all the golfers playing with nerves, trying to gain places on the leaderboard. One such player was 21-year-old, Matthew Wolff, who eventually became the creator of his own peril. Wolff was consequently disqualified after completing Round 2 on Friday. 
ADVERTISEMENT
Article continues below this ad
Why did this happen? Why was Matthew Wolff disqualified after Round 2 at the 2021 Masters? These are some of the popular queries that would rank in our minds after the news came through. However, the explanation is pretty simple.
Golf is a sport that embodies several rules to govern the sport. A lot of the regulations are so strict that if a player is found violating a rule, the tournament organizers have the authority to immediately disqualify them. That was exactly the fate that Matthew Wolff faced at the 2021 Masters. 
ADVERTISEMENT
Article continues below this ad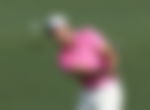 Here's why Matthew Wolff was disqualified from the 2021 Masters
Just like most players, Matthew Wolff was struggling to find form at the Augusta National. He began Round 2 with an inaccurate tee-shot and suffered the consequences of it. He made a quadruple-bogey on the first hole of Round 2 to start off on a disappointing note. 
However, things didn't get better for Matthew Wolff as Round 2 progressed. In fact, it went even further downhill as a silly mistake got him disqualified from the 2021 Masters tournament. 
Wolff made an error when he returned his scorecard after Round 2. He had entered a score lower than what he made on the par-4 17th hole. This was a clear rule violation and the Augusta National Golf Club could do nothing but enforce the penalty and disqualify Matthew Wolff from the tournament. Here's the official statement from the Masters: 
Statement from Tournament Headquarters:
Following his second round, Matthew Wolff returned a scorecard with a hole score lower than he actually made on hole 17. He was subsequently disqualified under Rule 3.3b(3).

— The Masters (@TheMasters) April 9, 2021
ADVERTISEMENT
Article continues below this ad
Matthew Wolff being disqualified for a silly error is the worst thing that has happened to him in his professional career. Players have to be meticulous with their scorecards when returning them to the organizers. 
The 2021 Masters was Matthew Wolff's second appearance at the prestigious major. However, the 21-year-old golfer would be kicking himself, over the way in which he's been knocked out from the event.
While Wolff wouldn't have made the weekend anyway, a disqualification paints a bitter picture than a missed cut. 
ADVERTISEMENT
Article continues below this ad
Read Also: The Masters Tournament: How Does a Player Qualify to Compete at Augusta National?