Why Xander Schauffele Is the Favorite Ahead of Hideki Matsuyama to Win the 2021 Masters
Published 04/11/2021, 10:35 AM EDT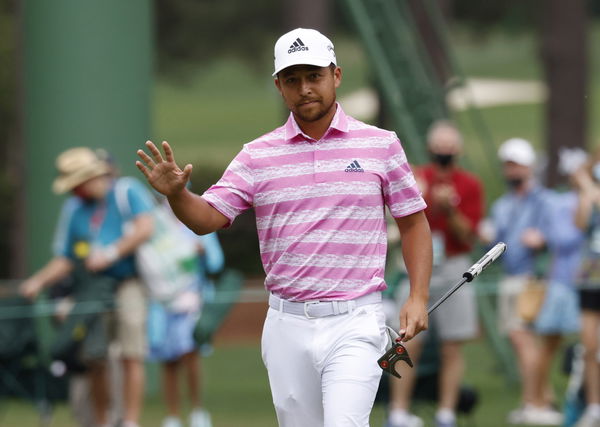 The 2021 Masters is perfectly poised for a thrilling finish. Japanese player Hideki Matsuyama leads the field heading into the final round and is aiming to create history. However, he is closely followed by four players who are tied for second place. One of them is Xander Schauffele, the player who's ranked No. 6 in the Official World Golf Rankings. 
There are a handful of players who excelled in Round 3 of the 2021 Masters. The first name among the lot would be Hideki Matsuyama, who became the first Japanese player to lead after any round at the Masters. 
Matsuyama is in a comfortable spot carrying a four-stroke lead, but the Japanese player would not be too confident about his position. In fact, he would know that the second-placed golfers would look to make a late surge in the final round at Augusta National. 
ADVERTISEMENT
Article continues below this ad
2021 Masters: Xander Schauffele stands as the major threat in Matsuyama's path
Hideki Matsuyama is looking to become the first Japanese men's player to win a major. He has a chance to achieve it in the 2021 Masters, but danger looms large in the form of Schauffele, Marc Leishman, Justin Rose, and Will Zalatoris, as these players are within four strokes of matching the leader. 
Among these four, Xander Schauffele stands out as the player who can record a sublime Sunday miracle at Augusta National. Though he's never won the Masters before, Schauffele stands a higher chance than the others for a few reasons. 
He's contended in similar situations at the few other major tournaments in the past. Furthermore, Schauffele and Matsuyama will be the final pair to tee off in the final round and this itself is a major advantage.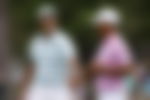 27-year-old Schauffele has a chance to play alongside Matsuyama in the final round and observe his game while trying to beat him. Xander Schauffele has shot a 72-69-68 in his first three rounds respectively. 
There is a positive curve that one can notice that Schauffele produced as the tournament progressed. If he were to sustain the same heading into the final round, then one can expect the California native to shoot lower than 4-under 68. 
Read Also: 2021 Masters Prize Money – Complete Breakdown of the Prize Purse Payout at Augusta National
Schauffele has the maximum backing heading into the final round 
Hideki Matsuyama currently leads the field, but he's not guaranteed the green jacket at the end of Round 4. He has to earn it, but Xander Schauffele will be keen on disrupting his opponent's rhythm. 
Schauffele's best finish at the Masters came in 2019 when he finished tied for second place. He shot a 4-under 68 in the final round back then and needs to recreate a similar performance at Augusta in 2021.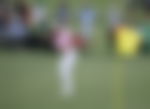 There are a lot of people who have placed their trust in Xander Schauffele to win the 2021 Masters. One of them is renowned ESPN journalist Bob Harig. Here's what he mentioned when asked about his favorite to win the green jacket this year: 
ADVERTISEMENT
Article continues below this ad
"Schauffele is in a weirdly good spot. He has nothing to lose. Four shots is a lot to make up. He hasn't won in more than two years despite giving himself several chances. He'll need to hit a lot more greens than he did Saturday (11), but Schauffele certainly has the ability to shoot a low one — and might need some help from Matsuyama."
Harig is spot on with his prediction, and he received backing from his ESPN colleagues as well. There is a lot of faith in Xander Schauffele since he's had prior experience in this stage. 
ADVERTISEMENT
Article continues below this ad
All that Xander Schauffele needs to do is stay aggressive from the start and hope that Hideki Matsuyama makes mistakes along the way. Who do you think will earn the green jacket at the 2021 Masters?
Read Also: Dustin Johnson Racks Up Embarrassing Records After Missing the Cut at the 2021 Masters