'Without a Doubt' – Jon Rahm Calls Dustin Johnson the Biggest Goldfish on the PGA Tour
Published 08/27/2021, 11:30 AM EDT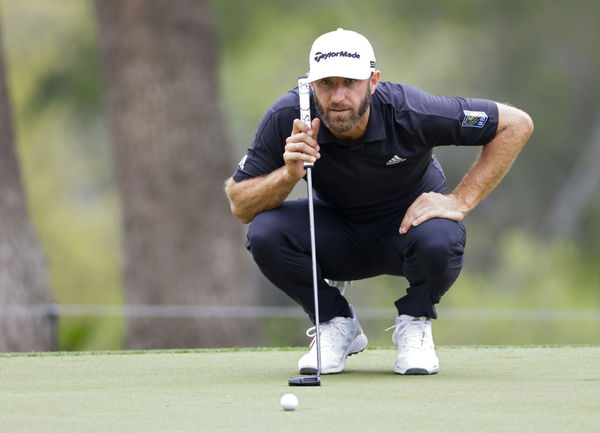 ---
---
Jon Rahm is currently teeing up at the BMW Championship 2021 where he's the defending champion. One year ago, Rahm beat Dustin Johnson in a memorable playoff round to clinch the title. Twelve months later, at the same FedExCup event, Rahm called Johnson the PGA Tour's best representation of a "goldfish." 
ADVERTISEMENT
Article continues below this ad
But what does that even mean? Why did Jon Rahm have to bring up a goldfish when talking about DJ? Well, there's an explanation for that. Following his first round at the 2021 BMW Championship, Rahm was asked how he forgets bad scores and moves ahead with his golf. 
"I'm gonna say for all the Ted Lasso fans out there. Be a goldfish," Rahm answered. 
ADVERTISEMENT
Article continues below this ad
The Spaniard then had a valid explanation that connected a goldfish with golf. 
"Basically the happiest animal in the world is a goldfish. You know why? It's got 10-second memory," Rahm mentioned. 
Jon Rahm has special praise for Dustin Johnson
Now that we all know why Jon Rahm likes a goldfish better than any other animal, it is now time to reveal who he thinks is the best at embodying a goldfish on the golf course. Rahm was asked to give his views on his and he didn't even think twice. 
"Oh without a doubt Dustin Johnson. He has the ability to forget unfortunate moments better than anybody," Rahm stated. 
ADVERTISEMENT
Article continues below this ad
It is indeed a positive nod from the Spaniard to the South Carolina native. In a competitive sport like golf, having a short memory and working on the present is the best mindset to have. Past shots can't be fixed, but the shots you're going to take can be bettered.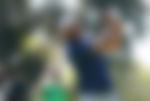 Dustin Johnson is a prime example and Jon Rahm is right. DJ can hardly be seen lamenting about a poor shot or a shank. He always lets it go and puts all his energy and effort into the next shot. 
ADVERTISEMENT
Article continues below this ad
Jon Rahm and Dustin Johnson are both competing at the ongoing BMW Championship 2021. These two presented fans with a memorable playoff last year, and it remains to be seen if Rahm and DJ will renew their rivalry at the Caves Valley Golf Club this year.