'Would Not Wish This on My Worst Enemy' – Golfers Exasperated by Scorching Heat at Wyndham Championship
Published 08/15/2021, 8:00 AM EDT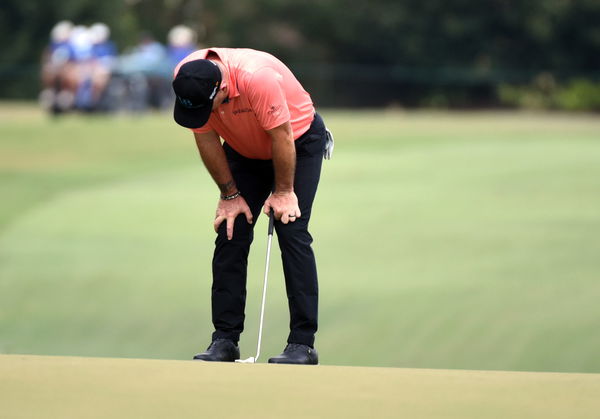 ---
---
The Wyndham Championship is currently taking center stage on the PGA Tour. This tournament has gained a special place on a calendar owing to its significance and there are a lot of golfers who are trying to save their tour status for next year by achieving a good finish at Wyndham. However, nature is playing spoilsport in their attempt, not through rain, but through extreme heat. 
ADVERTISEMENT
Article continues below this ad
An extreme of anything is always bad. Be it the cold or the heat. The golfers at Wyndham Championship experienced the latter during Round 3 on Saturday. The heat was unbearable and plenty of fluids had to be consumed between 18 holes. 
"I would not wish this on my worst enemy," said Adam Hadwin, who managed to shoot a 66 in blistering conditions. "It was the only thing I had on my mind the last three or four holes. You just stay upright, get through the round, and figure it out after that."
ADVERTISEMENT
Article continues below this ad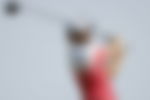 Hadwin did manage to get through the round, but it was no cakewalk. A round at a top-tier PGA Tour event is massive pressure in itself and scorching heat shining bright just adds to the misery. 
How worse is the effect of the heat at Wyndham Championship 2021?
The Wyndham Championship 2021 is currently taking place at Sedgefield Country Club in Greensboro, North Carolina. While this region is known for its hot weather, this is not the only location where the tour pros are invited to play in the heat. 
The pros know how to combat such conditions and play on. "I switch between two or three gloves, I keep a thing of baby powder in the bag, I'm putting baby powder in the gloves, I'm icing my hands to cool them off every tee box, wiping with a towel, asking my caddie to give me a towel before every shot, and even the ball in my pocket gets soaked," Denny McCarthy stated his methods. 
Besides baby power, the golfers drink a lot of fluids to keep going during extreme heat. The Wyndham Championship has been demanding more of it, and one or two bottles haven't been enough. 
ADVERTISEMENT
Article continues below this ad
With the temperature rising up to the 90s yesterday and the humidity mercilessly staying up, McCarthy mentioned that he drank 15-20 bottles of fluids during the round. The reason behind that a dehydrated mind leads to poor performance on the golf course. 
Playing in extreme heat has various effects on the human body. The main factor is physical draining, but the mental aspect too is as crucial. 
ADVERTISEMENT
Article continues below this ad
"Everyone wants to stay as calm as possible. When you make a little mistake, they tend to just pop up in your head because the temperature really heated up and you didn't concentrate as much as you can do," said Kiradech Aphibarnrat, who declared the Wyndham Championship the hottest tournament he's ever played.