'Haven't Prepared' – Jon Rahm Makes a Shocking Statement Ahead of the 2021 Masters
Published 04/07/2021, 12:00 PM EDT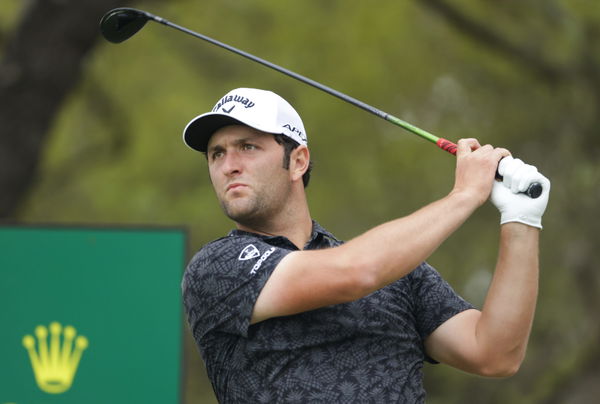 ---
---
All eyes are on the Augusta National as the world's best golfers are getting ready for the 2021 Masters. While a lot of them arrived at Augusta much earlier to engage in practice rounds, Jon Rahm did not find the time to do so. Rahm only arrived at the course on Wednesday, but he's ready to enjoy this one-of-a-kind experience. 
ADVERTISEMENT
Article continues below this ad
There is no detailed explanation required as to why Jon Rahm is late for the 2021 Masters. The Spaniard and his wife Kelly welcomed their first child Kepa Cahill Rahm on April 3 and this kept him away from all golf-related activities for a few days. 
Jon Rahm is loving his first taste of fatherhood. In fact, the World No. 3 would be a bit relieved that his son was born before the Masters because if his wife Kelly had given birth during the tournament, the 26-year-old would've had to leave the Masters midway. 
ADVERTISEMENT
Article continues below this ad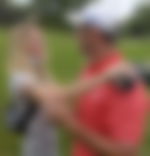 Jon Rahm looking forward to a different experience at the 2021 Masters
Jon Rahm is a workhorse. The Spaniard spends hours perfecting his game, and if there's a major tournament beckoning, he adds more effort to his routine. However, Rahm was unable to do any of that before the 2021 Masters. 
He's already a couple of days late and knows that the other players have already put in plenty of practice rounds. So when Jon Rahm was asked his major concern about playing at Augusta this year, he said: 
"Well, my concern is that I'm coming to a Masters, and from Thursday to Monday, didn't sleep much, didn't hit a single golf shot. So, maybe haven't prepared as much as I have in the past but definitely mentally in a different state."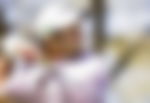 Rahm has been securing Top 10 finishes for the past three years at the Masters. It is indeed an achievement to behold, but the scenario is different this year. The Spaniard is aware of the challenging field, yet he's confident about his chances. 
ADVERTISEMENT
Article continues below this ad
"A lot of times you're practicing for a major, you kind of spend so much time thinking about golf, and for you know four or five days it wasn't even in my mind which is kind of refreshing. So I'm coming here later than usual but I'm here ready to compete I wouldn't be here otherwise," Rahm mentioned. 
Jon Rahm winning the 2021 Masters and dedicating it to his son would be the best story ever. While there's only a slim chance of that happening, the five-time PGA Tour winner will give it everything at Augusta from April 8-11. 
ADVERTISEMENT
Article continues below this ad
Read Also: 'Anything You Want' – Justin Thomas Willing to Go to Any Extent to Help Tiger Woods Recover
Trending Stories