'I Learn a Lot' – Phil Mickelson Opens Up on His Friendship With NFL's Tom Brady
Published 06/16/2021, 7:30 PM EDT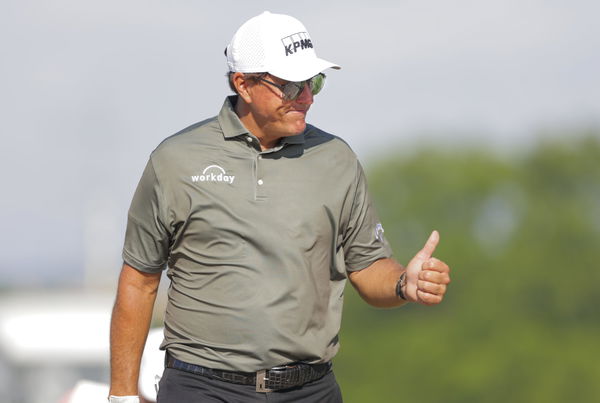 ---
---
Phil Mickelson is an athlete who is determined to prove that age is just a number. He succeeded in his theory by recently winning the 2021 PGA Championship in grand fashion. Another such athlete from a different sport would be 43-year-old Tom Brady. Mickelson and Brady have mutual respect for one another and the former recently opened up about the intricacies of their friendship. 
ADVERTISEMENT
Article continues below this ad
Phil Mickelson is currently in San Diego, California, for the 121st U.S. Open at Torrey Pines. The major championship is happening in his backyard and he wants to capitalize on it. The 50-year-old attended a press conference on Monday where he was asked to talk a bit about his relationship with Tampa Bay Buccaneers' Tom Brady. 
"So I've been fortunate to spend time with him, and when I'm around him I learn a lot. I learn a lot by just watching and observing the dedication, the hard work. When we would go play at Augusta and he'd stay at the cottages, he'd would be up hours before we played. He would go to the gym and do a bunch of band work for an hour just getting his shoulders and knees and hips and everything firing and activated," Mickelson said. 
ADVERTISEMENT
Article continues below this ad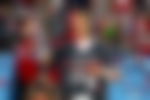 It is just incredible to see one sporting legend laud another. Moments like these are what fans crave. To see two of the greatest athletes in history share mutual admiration and respect for each other. 
Phil Mickelson is awestruck with Tom Brady's discipline
Tom Brady is 43, and he recently won his seventh Super Bowl. If that doesn't tell you about his greatness, then nothing will. Brady is an all-time NFL great, and being great comes with a cost. It demands hardwork and discipline. 
"He's very disciplined in what he eats and recovery and taking the time to do the right things after the round and so forth," Mickelson added about Brady. "It's inspiring to see, because when you see somebody do it and do what he's doing, which is play football at the highest level at an age that really nobody else has ever done it, it's inspiring, and it's motivating. When you see it happen, it's much easier to do."
ADVERTISEMENT
Article continues below this ad
Phil Mickelson and Tom Brady will soon team up on the golf course as well. 'The Match' is returning for its fourth edition. Mickelson and Brady have won the event before, and are all set to take on Bryson DeChambeau and Aaron Rodgers this time. 
The fireworks have begun as both teams are going along with their trash talk. The Match is set to take place at Moonlight Basin in Big Sky, Montana on July 6. Fans are thrilled for this event to begin as it is bound to deliver a few memorable moments on camera! 
ADVERTISEMENT
Article continues below this ad
Trending Stories