WATCH: Kevin Na Hits Flop Shot of the Year at U.S. Open 2021
Published 06/18/2021, 9:07 AM EDT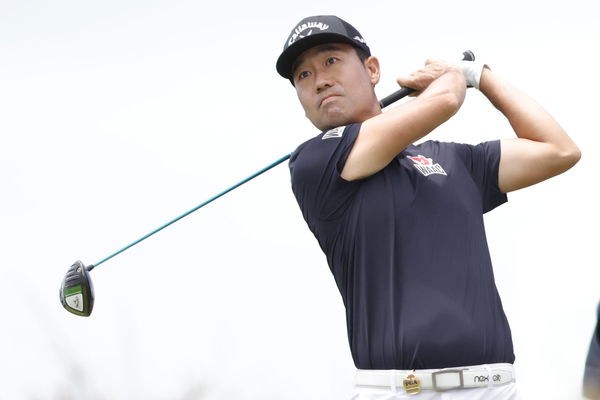 ---
---
The U.S. Open 2021 is currently underway at the Torrey Pines Golf Course in San Diego. A total of 156 golfers are battling it out there to win the prestigious major championship. The course is a sort of hotchpotch as some players have scored low, while others have struggled to get going. But compared to the previous all U.S. Open tournament, this course looks slightly easier so far. 
ADVERTISEMENT
Article continues below this ad
But even though the golf course for U.S. Open 2021 isn't terrifying as expected, plenty of players have struggled. Among them is Kevin Na, who shot +6 in the first round. But Kevin Na is an entertainer and always tries some different things on the golf course. Be it the walk-in putt or the recent unusual flop shot. 
What is a flop shot?
ADVERTISEMENT
Article continues below this ad
A flop shot is a high and soft shot that lands and stops quickly. Phil Mickelson was the one who started playing these types of shots and is a master of this stroke. But Kevin Na gave it a slight modification to make it an unusual flop shot.
How did Kevin Na play the unusual flop shot?
Kevin Na played an 8 iron off the tee on a par-3 16. He tried a high fade but couldn't get the ball to move and ended up in the second cut rough, front left of the green. Kevin had around 20 yards of green to work with. He played an unusual flop shot, which went higher than the usual flop shot and bounced perfectly on the greens. The ball then trickled towards the flagstick, and he eventually tapped it in for a par. 
This innovative shot from Kevin Na had to be perfect, as the margin of error was smaller. Bump and run was not an option since he had a bunker ahead of him. The only option was to give the ball as much height as possible and then expect it to land on the fringes so that the ball remains near the flagstick. 
Which club did Kevin Na use for a flop shot?
ADVERTISEMENT
Article continues below this ad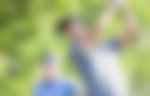 Kevin Na most probably used a 58-62 degree lob wedge to play this shot. Execution of the flop shots is best when it is played with the highest lofted wedge, and the perfection of this shot was imperative. If the ball had got a lesser height, it could have easily trickled away to make it a two-putt finish. 
Kevin Na is currently T129 and is way behind the leader. He will hope for better performance in the second round and try to get into the weekend.  
ADVERTISEMENT
Article continues below this ad