What Putter Does Tiger Woods Use: Model, Specifications, Price and More
Published 08/14/2021, 5:00 PM EDT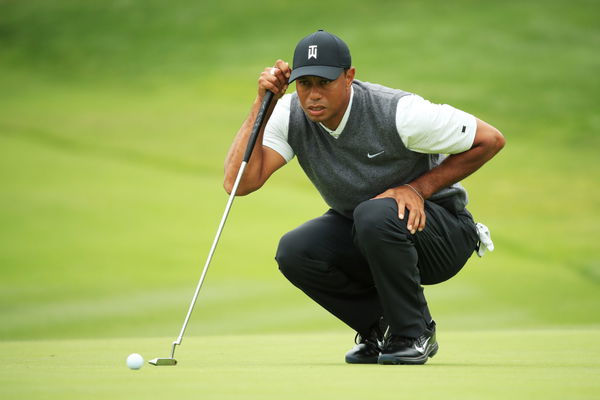 Tiger Woods is one of the best golfers of all time. And along with him, even his equipment gets all the attention, especially his putter. Tiger is one of the best when it comes to putting. During his peak years, it looked like he could drain a putt from any distance. So anytime Woods makes a switch in his putter, it becomes major news.
However, it is important to note that putting is all about rhythm and feel. So, everyone doesn't need to be comfortable with the same putter. Few might opt for a spider putter, while others might go with a blade putter. Hence, players keep changing their putters to find the best which suits their style of play. So, let us see which putter does Tiger Woods use?
ADVERTISEMENT
Article continues below this ad
What putter does Tiger Woods use?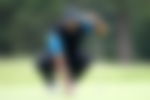 In 1999, Tiger was introduced to the Scotty Cameron Newport 2 GSS (German Stainless Steel) and continues to use it to date. It's the most famous putter in golf and would surely go for at least 8 figures if it ever went to the auction table. Tiger has used this putter in 14 of his 15 major championship victories, and it has consistently stayed in his bag to date. 
The Scotty Cameron Newport 2 is one of the best putters. It has multi-material technology and four-way sole balancing, making it one of the best in the business. This putter is available in retail with an identical look and almost similar specification, although with normal 303 stainless steel, for $399.99.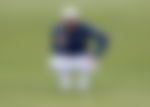 Tiger and his experiment with putters
ADVERTISEMENT
Article continues below this ad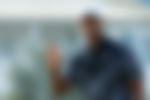 Tiger Woods has experimented with his putters. He used putters from Scotty Cameron, Odyssey, Nike, and even TaylorMade. Tiger started his career with an Odyssey putter, but quickly shifted to Scotty Cameron. He used Scotty Cameron Newport Tel3 putter during his first Masters win. However, according to Golf.com, this putter didn't stay in his bag for very long as he changed the model of the same putter.
Then came the Scotty Cameron Newport 2 GSS, and it never left his side. However, Woods decided to experiment with his putter in 2010 as he started using Nike method putters, which was a mallet putter. But he always made sure that he keeps the Scotty Cameron Newport 2 GSS with him. Furthermore, 2018 was a year of putter experimentation for Tiger. Even though he started the season with his famous putter, Tiger began trying different putters during the course of the season. 
ADVERTISEMENT
Article continues below this ad
During the 2018 PGA Championship, Tiger switched to TaylorMade TP Ardmore 3. And the switch worked as he nearly won the event with a Sunday 64, finishing runner-up to Brooks Koepka by two shots. This putter lasted for another five events before Tiger went back to his loyal and familiar Scotty Cameron Newport 2 GSS.