A Picture Preview Of The Premier League Contenders
Published 08/14/2014, 5:57 PM EDT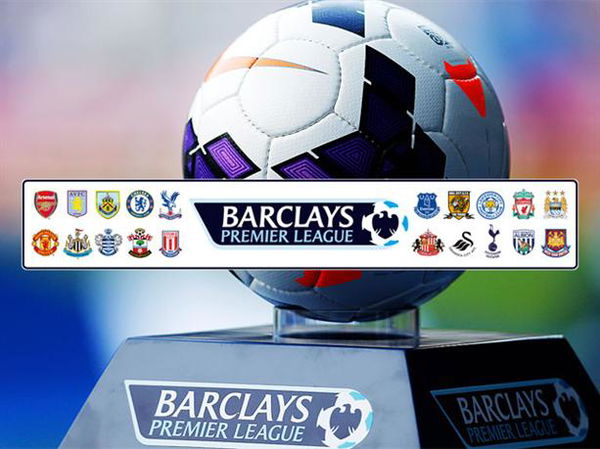 ---
---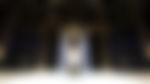 ADVERTISEMENT
Article continues below this ad
The EPL has never been short of surprises but there have always been some teams which have maintained their prolific performances.  We look at the prospective contenders for this season: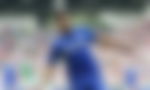 1.CHELSEA
ADVERTISEMENT
Article continues below this ad
Jose Mourinho's Chelsea are one of the favourites this season. As we know Jose has been much more successful in his second year as in-charge. The paradigm of football they follow is that the team with the best defence last season now has the added flair of Cesc Fabregas and the goals of 32 million pound Diego Costa. With a brilliant pre season performance by the Spanish striker things are looking bright for the London club. The special one has got most of his wishes come true and the last year's "little horses" have now grown into derby winners and by the looks of things, they will be in the race for the title for most part of the season.
Eden Hazard will once again be the key player player for the Blues and his partnership with Diego Costa and Oscar will be interesting to see which will be absolutely stunning if it clicks into gear.
Nonetheless, this formidable unit has its weaknesses too. The Blues might have brought in Costa to try to solve their striking dilemmas, yet they are potentially just one bad challenge away from having to rely on the hapless Fernando Torres once again. The returning Didier Drogba will add leadership and nous as well as the odd goal. But for the 36 year-old veteran, it is too much to expect him to produce the goods on a weekly basis, especially given that he is already out with an injury sustained in the friendly with Ferencvaros.
2.MANCHESTER CITY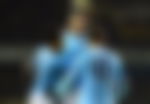 City won the crown last season despite compulsive scorer Sergio Aguero starting only half the side's games. If he can shake off his present series of injuries, it is hard to imagine the Champions being anything but deadly, considering that  they struck 102 times in the league last term.
Apart from fitness of Sergio Aguero, once again Yaya Toure will hold the key for the Citizens. The decisive mid fielder was sublime last season netting 22 times last season.
But, for Manchester City,a limping defence might just hamper their title defence. Manuel Pellegrini has spent 32 million pounds on Porto defender Eliaquim Mangala, but the 23-year-old is France's fourth-choice centre-back. Nonetheless,this young defender is not a finished product. One must not ignore the injury prone Vincent Kompany ,who might leave them short at back, inspite of Martin Demichelis, whose form in Brazil made mugs of his many critics.
City have the talent to retain their crown, but does this group have the mentality to start a Ferguson-style dynasty? 
3.MANCHESTER UNITED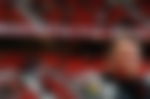 Manchester United surely will improve with the experienced and utterly self-confident Louis van Gaal striking a fear factor into a squad that hardly helped David Moyes a year ago. With Ander Harera and Luke Shaw signed, and a flawless pre season, the Red Devils are looking a force to reckon with again. Since they're not in the Champions or Europa League, the 20 times champions can concentrate on the Premier League and rebuild  a squad.
Once again, as it has always been,Wayne Rooney's form will be crucial for the team and with the newly appointed captain looking sharp in the pre season, this might just be his year.
But while Ander Herrera and Luke Shaw look like good signings, much more needs to be done before Aug 31. A right wing-back, another midfield man and a top central defender are all required for a team that has lost old soldiers in Rio Ferdinand, Nemanja Vidic, Patrice Evra and Ryan Giggs. They're all the more important while Michael Carrick is out until October. In my opinion United will do well and glide along to make it to the top Four.
4.ARSENAL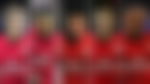 Arsenal once again go into a season not looking the favourites but favourites enough to get set for a top 4 finish. Goals and creativity will not be a problem, with Alexis Sanchez being a great addition and Theo Walcott returning in the autumn to add even more pace. After losing the underrated Bacary Sagna and adding Mathieu Debuchy and Calum Chambers,Arsenal should be able to able to avoid the embarrassment of last season where they took a major hammering from main rivals on quite a few occasions, despite staying on the top of the table for most of the season.
One might arguably say that Santi Carzola can be the key player for the gunners this season. The Spanish wizard has so many times looked the pick of the players in the side and has that knack of scoring goals. If he stays fit for the better part of the season, no doubt Arsenal will be much more threatening.
But their chances of a title will be increase exponentially if they sign Sami Khedira from Real Madrid. They need a holding mid-fielder and though Mikel Arteta has done a decent job for quite long now,he is no where close to the class of the German powerhouse.
5.LIVERPOOL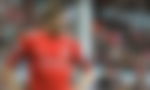 Many have written off the last year's runners up when Luis Suarez left the club. But the response of the club by splashing out 80 million on new signings have made their intentions clear. Liverpool has added a lot of depth to their side which they lacked so much last season.  Introduction of Adam Lallana, the pace of Raheem Sterling, skills of Philippe Coutinho and finishing of Daniel Sturridge. These are major breakthroughs proving how The Reds are covered in the attacking aspect of the game.With more than a decent pre season, specially against Brossia Dortmund, the start for Liverpool looks more than promising.
The most important of the fresh faces might be Croatian Dejan Lovren, who is charged with plugging the leaks in a defence that conceded 50 goals last season — far too many for any team with title aspirations.
ADVERTISEMENT
Article continues below this ad
Liverpool have the potential to go close again, especially if the confident Lovren continues to look like a new Carragher. A player like Suarez is almost impossible to replace and will be missed but it's Brendon Roger's job to take the club out of Luis' shadow. Another challenge will be the fitness of the whole side.If they do manage to keep fit for most of the season,  Liverpool can be seriously challenging opponents for the title. One will surely want to see Steven Gerrard lifting the trophy once.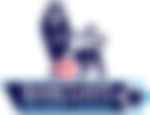 Once again the Premier League looks to be another thrilling and exciting tournament and promises to be better than ever.
ADVERTISEMENT
Article continues below this ad
Hope we again see some great goals and fascinating matches like we always do in the most competitive league in the world.
Trending Stories