Pierre Gasly: What Next for Him After Red Bull F1 Demotion?
Published 02/07/2020, 11:51 AM EST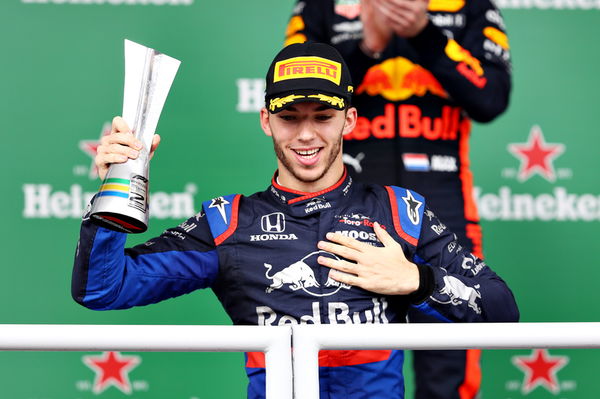 ---
---
Happy 24th birthday to the French driver Pierre Gasly.
ADVERTISEMENT
Article continues below this ad
ADVERTISEMENT
Article continues below this ad
He had a pretty ordinary start to his F1 career when he was signed as the reserve driver for Red Bull F1. He was there as the reserve/test driver for two years. In 2017, he got his big break.
Pierre Gasly with Toro Rosso
On 26 September 2017, Toro Rosso declared that Pierre Gasly would make his Formula One race debut at the Malaysian Grand Prix, trading Daniil Kvyat for various races.
He completed the Malaysian and Japanese Grands Prix outside the points.
Gasly was required to take Carlos Sainz Jr's seat at Austin. Yet, he had to miss the race because of a conflict with the last round of the 2017 Super Formula Championship. He came back to the team for Mexico, joining forces with New Zealander Brendon Hartley after the team chose to drop Kvyat from the Red Bull program.
On 16 November 2017, Toro Rosso affirmed Gasly and Hartley as their full-time drivers for the 2018 season.
In the Bahrain Grand Prix, Gasly qualified 6th yet elevated to fifth after Lewis Hamilton's punishment. He, in the end, completed the race in the fourth spot, winning his first points finish in Formula One.
After seven days, in China, he collided with partner Hartley. Although, the two admitted as just like a 'miscommunication'. Pierre Gasly recorded four additional points during the season. It includes a seventh spot finish in Monaco and a sixth spot finish in Hungary. He finished the season in the fifteenth spot in the title with 29 points, easily in front of colleague Hartley.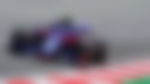 Pierre Gasly with Red Bull Racing
On 20 August 2018, it was announced that Pierre Gasly would drive for Red Bull for the 2019 season, partnering Max Verstappen following the departure of Daniel Ricciardo to Renault. Despite the fact that Gasly was commonly expected to be advanced from Toro Rosso once Ricciardo's astonishment Renault move was declared. The Frenchman had been advised not to expect news until after the mid-year break.
He at that point got a call from Red Bull motorsport consultant Helmut Marko while on vacation.
"When Helmut started the call with me I was in my underwear. When the call ended I ran around the house shouting to my mates. They all jumped in the pool straight away!" said Gasly.
That moment was shortlived for the French Driver.
By the summer break, Gasly was in 6th place in the championship with 63 points. He was just five points clear of Carlos Sainz Jr. in the inferior McLaren. Teammate Verstappen, meanwhile, had recorded 181 points, two race wins, five podium finishes and one pole position.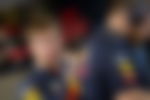 Back to Toro Rosso
Although, no one wants to be downgraded. It imprints your pride. It harms your certainty and causes you to feel like a disappointment.
On 12 August 2019, it was announced that Gasly would be demoted back to Toro Rosso with Alexander Albon taking his place. The change came after Albon's strong performance in the Toro Rosso throughout the first half of the season, with the best finish of 6th at the rain-affected German Grand Prix.
Horner hailed Gasly's "undoubted talent" and described him as "one of the most exciting young drivers in motorsport" when his deal was confirmed.
ADVERTISEMENT
Article continues below this ad
During the rest of the period at Toro Rosso, Gasly accomplished five points finishes, a ninth spot finish at his first race back at the team in Belgium. His best execution came at the confused Brazilian Grand Prix. Gasly qualified in the seventh spot and exploited retirements from Valtteri Bottas and both Ferrari drivers. Just as a crash between Lewis Hamilton and Alexander Albon allowed him to complete the race in second spot subsequent to holding off Hamilton in a straight drag to the end goal.
In conclusion, a downgrade, at that point, doesn't generally need to gouge your pride. Or on the other hand, hurt your certainty. Or cause you to feel like a disappointment. It very well may be utilized as inspiration to restart and become far superior. Pierre Gasly 2.0 – a snappier and increasingly refined particular – has demonstrated that.
ADVERTISEMENT
Article continues below this ad
Pierre Gasly is undoubtedly a talented driver who can easily challenge the big guns. It will be interesting to see where Gasly goes from here onwards.