Top 7 dressing room incidents in football history
Published 01/14/2016, 5:32 AM EST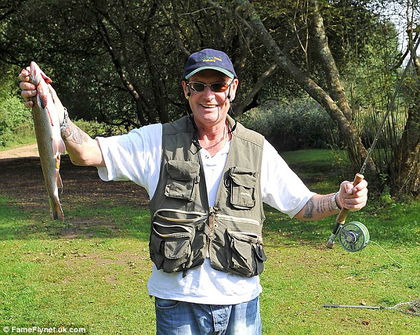 ---
---
No team can claim to be a well-knit unit without a bit of banter here and there. Here's looking at the top dressing room incidents in the history of football:
ADVERTISEMENT
Article continues below this ad
So you stroll into training, like always. It's just another day, another training session, your manager calls a team meeting, probably to discuss the game plan for your next opponents. That was probably the thought that was running through the minds of everyone sitting in that meeting that day. Unfortunately for them, van Gaal had something else in mind and things took a nutty twist.
ADVERTISEMENT
Article continues below this ad
He had made two bold substitutions in the previous game and he needed to get it out to his players that he wasn't scared of taking 'big' decisions, that he had the 'balls' to make important decisions.
"The coach wanted to make clear to us that he can drop any player, it was all the same to him because, as he said, he had the balls," said Toni.
"He demonstrated this literally (by dropping his trousers). I have never experienced anything like it, it was totally crazy. Luckily I didn't see a lot because I wasn't in the front row."
Whether they were peanuts or walnuts is up to Bayern's players and staff to remember but football was definitely not the only ball in question during that meeting.
You can probably make out how utterly stupid and disgusting this is just by reading the title. Brighton and Hove Albion had just suffered a 2-0 defeat at the hands of Crystal Palace in the semi-finals of the Championship Playoffs.
With the mood of everyone at the club down in the dumps, someone decided to take the dump to the Palace team. Literally.
As the players walked into the bathrooms to have a shower, they were greeted with the unpleasant surprise of poop all over the floor and outside the toilets.
To make matters more ridiculous, manager Gus Poyet sent a scathing e-mail to his staff demanding whoever did the deed to own up and resign. Imagine receiving an e-mail from someone yelling at you about poo. Hilarious.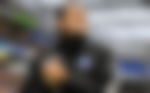 Paul Gascoigne was well-known for his notorious behavior and his love for fishing.  While at Rangers, Gazza (as he is affectionately known) and Ally McCoist decided to pull a prank on poor Gordon Durie. Gascoigne turned up an hour late for training, walked into the dressing room in fisherman's waders and a full suit with two trout in his hands.
He walked up Ally and asked him who had been annoying him, to which he replied "Gordon Durie." Gazza sneaked into Durie's pockets and managed to get his car keys. The both of them then went over to the car and Ally decided to hide the fish in the wheels of the car. He threw the first one in the wheel and when he was about to throw the second one in, Gascoigne stopped him. Gazza screwed the wheel back in and found a hidden compartment in the back seat of the car. He stuffed the other trout in there and looked at McCoist and said:
"When he finds the first one, he'll think that's it."
Sure enough, Durie found the first fish after 3 or 4 days and thought that was it. It took him around a month to find the second fish. Moral of the story? Never annoy a friend of the great Paul Gascoigne.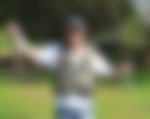 Peter Schmeichel was arguably one of, if not the best goalkeeper in the history of the game.  He was terribly hot-tempered and no one dared to mess with him. Nicky Butt, however, did. United had just finished training and while, in the showers, Butt grabbed a boiling hot kettle.
He sneaked up on Schmeichel preparing to press the scorching metal against his rear. Unfortunately for United's goalkeeper, he decided to turn around at the same time to see what was going on and in doing so, got a boiling of his great Danish sausage. He then grabbed a towel and proceeded to chase Butt, who ran for his life, around the training ground. Ouch.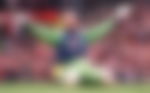 Peter Schmeichel was the unfortunate victim of Nicky Butt's kettle prank. 
Ashley Young was in the middle of yelling instructions at another team-mate during a game when a bird appeared to defecate in his mouth. His teammates decided to see the funny side of it and according to Luke Shaw, they hung a fake bird above his place as a joke, which he didn't like.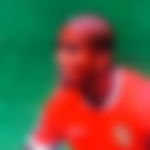 One of the most popular and well-known stories of incidents in the dressing room, PizzaGate will live long in the memory of football fans around the world.
It was after one of the blockbuster Arsenal-United games that this incident took place. Sir Alex Ferguson had been complaining that Arsene Wenger had been winding him up the entire game, which led to a bust-up between the two. Sir Alex Ferguson decided to confront the Frenchman and when he went into the dressing room, a player believed to be Cesc Fabregas flung a slice of Pizza at the Scotsman which landed on his face and slid down his suit.
"All eyes turned and all mouths gawped to see this pizza slip off that famous puce face and roll down his nice black suit," is how Andy Cole described the incident in his autobiography.
Wayne Rooney had just become England's record scorer with his 50th goal for the Three Lions. In the same week, Jake Gosling broke his national side's goal scoring record too-  with only his second goal for his country Gibraltar.
ADVERTISEMENT
Article continues below this ad
To celebrate his "achievement", his team-mates prepared a t-shirt with the number '2' on it and made him give a speech in honor of the so-called record in a spoof of Wayne Rooney's dressing room ceremony. Brilliant.
ADVERTISEMENT
Article continues below this ad