Watch: Jurgen Klopp and Everton fan Host Their Own Merseyside Derby Without Playing Football
Published 03/16/2020, 9:58 AM EDT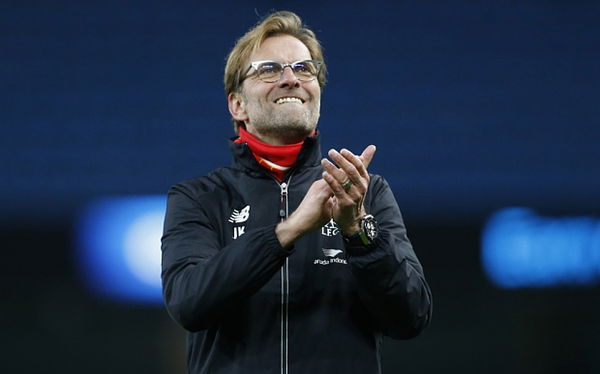 ---
---
With Premier League football called off until the first weekend of April, the players and coaches have received an impromptu mid-season break. Liverpool manager Jurgen Klopp used his time off to take on Everton fan Joe in a game of Ludo.
ADVERTISEMENT
Article continues below this ad
The game session was also a casual interview/banter session where Klopp cleared the air on certain comments. Such as the one he made on his arrival to Merseyside where he promised to win something if he was still there after four years.
UEFA CHAMPIONS LEAGUE- A HUGE TOURNAMENT
ADVERTISEMENT
Article continues below this ad
Klopp termed the Champions League final as the biggest final in World Football. He adds that there was no pressure as it was his 3rd time there. The win meant more to his family as they had suffered when he lost in previous finals. Klopp goes on to share his philosophy on coping with defeats. He hasn't had to use it much this season with Liverpool just 2 wins away from the title.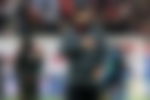 CLASSIC LIVERPOOL-EVERTON BANTER
There is classic Everton-Liverpool banter with the fan asking Klopp if he has any holiday recommendations. This is because he wants to avoid the trophy parade. Joe most amusingly considers heading off to Antarctica for a year until Carlo Ancelotti wins the league. A subtle way of saying, "Next year is ours." Firmino too finds a mention where Klopp describes the Brazilian forward as a connector who is unselfish and later on realizes that he hasn't scored for so many weeks.
Firmino struck his first Anfield goal of the season in Liverpool's 2-3 defeat to Atletico Madrid.
Jurgen Klopp: YOU CANNOT CHANGE YOUR TEAM
A comment made by Klopp in this session will endear him to fans of every single team. He replies that he is not sure if that's possible when asked by Joe if he can switch teams. Klopp doesn't think it's possible and adds that such fans are known as fashion fans in Germany.
"You have to stay, you have to go through the bad times and the good times."
ADVERTISEMENT
Article continues below this ad
Liverpool whose form has dwindled following the Premier League's first winter break doesn't seem to be improving. Klopp lost to Joe. It doesn't matter what Klopp loses as he has gotten them so close that they can dare to dream about ending that 30-year wait for England's top-flight title. They are the first ones who will agree with Klopp's quote about staying through the good and the bad times. For the win after such a wait will be all the sweeter.
The video tweeted by FootballJoe claims to have the next best thing in the absence of football. There can be a lot of things claiming to be the next best thing, but this video is certainly amongst the things that can rightfully make such claims.
ADVERTISEMENT
Article continues below this ad