Platini suspension throws open race for soccer's top job
Published 10/08/2015, 2:44 PM EDT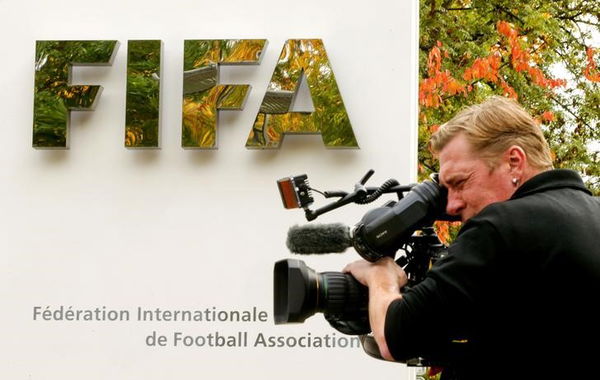 ---
---
By Brian Homewood
ADVERTISEMENT
Article continues below this ad
ZURICH (Reuters) – The race to find a new FIFA president to lead soccer's scandal- plagued administration into a new era was thrown wide open on Thursday when onetime favourite Michel Platini was provisionally banned from football.
Sources close to Platini, head of European soccer body UEFA, had said he expected to win the backing of four of the six world continental confederations to succeed Sepp Blatter in an election on Feb. 26.
ADVERTISEMENT
Article continues below this ad
But with FIFA in the crosshairs of Swiss and U.S. investigators for alleged corruption, both men were handed 90-day suspensions on Thursday by the Ethics Committee of the world governing body.
Another presidential candidate, South Korea's
was banned for six years, meaning he will also almost certainly miss out.
The role of FIFA boss is hugely influential: the organisation controls the development and funding of the world's most popular sport, its relationship with commercial sponsors and the awarding of hosting rights to the World Cup, which takes place every four years.
The deadline for candidates to submit their bids is Oct. 26, so that Platini can only now stand if he submits and wins an appeal against his suspension, all within two-and-a-half weeks.
Prince Ali Bin Al Hussein of Jordan is the only remaining candidate who has experienced a FIFA election, having lost out to Blatter in May this year.
He announced he would stand on Sept. 9, although he has kept a low profile and failed to get the backing of his own regional body, the Asian Football Confederation (AFC), which had instead preferred Platini.
Even so, he looks to be the favourite among those who have already said they will stand.
FALTERING RIVALS
Several would-be candidates have appeared in danger of failing to jump the first hurdle, when hopefuls have to register with the written backing of five national football associations.
Musa Bility, the president of the Liberian FA, got a friendly "no" from the Confederation of African Football (CAF) despite personally appealing to their executive committee.
"After a fraternal exchange, full of sincerity and cordiality, the CAF executive committee decided unanimously not to give Musa Bility the support he requested… wishing him good luck in the continuation of his mission," said CAF.
Zico, one of Brazil's greatest stars of the late 1970s and early 1980s, was told by the Brazilian Football Confederation (CBF) that they would only endorse him if he first got the backing of four other FAs, something he admitted he was struggling to do.
Even though he had launched a campaign website, given interviews, called for a televised debate with other candidates and has visited Zurich to promote his campaign, he failed to attract much attention.
Two Nigerians who wanted to run, former international player Segun Odegbami and businessman Orji Uzor Kalu, were given little encouragement by their country's federation, the NFF, which demanded stringent conditions for any candidate to earn its blessing.
"The NFF is determined that our country does not become a laughing stock as a result of another false step in the political sphere," said its president, Amaju Pinnick.
The race could change dramatically if new candidates enter. In a rare intervention, International Olympic Committee President Thomas Bach said FIFA should be open to "a credible external presidential candidate of high integrity, to accomplish the necessary reforms and bring back stability and credibility" to the organisation.
South African Tokyo Sexwale, who was imprisoned with Nelson Mandela during the apartheid era and later became a politician and businessman, has said he is considering running, and could win African support.
He is currently head of a FIFA task force attempting to resolve complaints by the Palestine FA accusing Israel of hampering its activities, a role which has enhanced his statesman credentials.
Last week, two sources told Reuters that Bahraini Sheikh Salman Bin Ebrahim Al Khalifa, president of the Asian Football Confederation (AFC), would consider standing if Platini was ruled out.
Frenchman Jerome Champagne, who failed to get the backing of five national FAs in the previous election, could also try again.
ADVERTISEMENT
Article continues below this ad
For some critics, the situation reflects the difficulties facing anyone who wants to stand but has not worked within FIFA.
"It's your history in the sport which should be important, not whether we can provide a letter for someone," Zico said.
"The problem is not that I am a victim; the victims are everyone who works in football who could have the ambition to one day be a candidate."
ADVERTISEMENT
Article continues below this ad
(Writing by Brian Homewood; Editing by Mark Trevelyan)