They Play so Many Events During the Year: Bjorn Borg
Published 10/15/2018, 4:49 PM EDT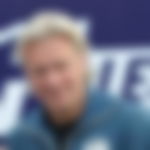 ---
---
The Stockholm Open will be celebrating its 50th anniversary on Sunday. Last week Bjorn Borg attended the tournament to watch his son Leo playing the pre-qualifying tournament. 'He will work hard and will have discipline and a big heart.
ADVERTISEMENT
Article continues below this ad
Leo has a great heart and loves what he does', Bjorn said on Leo. Borg made his debut as a 15-year-old at the tournament in 1971. After several attempts, he finally won the title in 1980 beating the American John McEnroe in the final.
'It was tough', Borg admitted. 'I had won much more but not Stockholm Open. But Stockholm Open meant a lot to me. It's a competition that all the Swedish players want to play. The atmosphere with the wooden ground is cool.' Another event that Borg won was Davis Cup, that will change its format in 2019 as best of five sets matches will not be played anymore.
ADVERTISEMENT
Article continues below this ad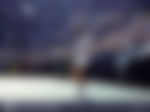 'It's a shame not to save Davis Cup. At the same time, I understand all the players. They play so many events during the year. It's just a damage', Borg confessed. 'It's important to see now, starting with Sweden-Colombia (in February 2019).
What players are included? Everyone or half of them? No one knows it.' Borg was the Team Europe captain at the Laver Cup last month, he enjoyed a lot alongside the Swiss Roger Federer, Novak Djokovic and all the other members, and looks forward to having a similar experience again next year in Geneva, Switzerland.
Last year, on 11th December, a trio of Davis Cup greats were presented with their Commitment Awards.
Bjorn Borg, Lennart Bergelin (accepted by Rose-Marie Bergelin) and Sven Davidson (accepted by Johan Sturen) were honoured at a special dinner to celebrate the 40th anniversary of Sweden's first Davis Cup victory.
All three were presented with their awards by Fed Cup Committee member Ingrid Lofdahl Bentzer and Swedish Tennis Association President Thomas Wallen.
Borg, who still holds the Davis Cup record for the longest winning streak in singles (he won 33 Davis Cup singles matches between May 1973 and June 1980) is one of tennis' all-time greats.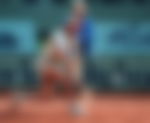 He only lost three of the 40 singles matches throughout his Davis Cup career and in total contested 21 ties for Sweden, including helping his country to win the title in 1975.
ADVERTISEMENT
Article continues below this ad
Sven Davidson, who died in 2008, holds the record for the most Davis Cup doubles wins by any Swedish player. Over his 11 year career, he played 36 ties and won 62 matches.
And finally, Lennart Bergelin, whose wife picked up his posthumous award, made 36 appearances for Sweden between the years of 1946 and 1965. He amassed 62 victories in singles and doubles over his glittering Davis Cup career.
There have also been presentations for Sergei Likhachev, who competed in 33 ties for USSR between 1962 and 1973, and Sweden's Torsten Johansson – whose award was given posthumously to his son, Toto.
ADVERTISEMENT
Article continues below this ad
The Davis Cup Commitment Award is given to Davis Cup players past and present who have shown longstanding dedication to playing for their country. Each player has played at least 20 Davis Cup ties.