Players Agitated over Lack of Save Options in the PS5 Exclusive Returnal
Published 05/01/2021, 12:09 PM EDT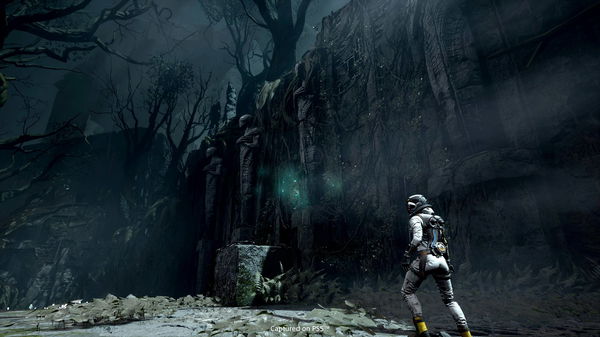 ---
---
The upcoming PS5 exclusive from the house of Housemarque, Returnal, has been turning heads with its release. This sci-fi psychological thriller title has the elements of horror and time-loop, making it an obvious hit. However, some players have been complaining about a particular issue in the game. And as it turns out, news of this growing discontent has reached the developers at Housemarque.
ADVERTISEMENT
Article continues below this ad
The problem is somewhat related to the time loop element of the game. Now, in Returnal, players take on the role of Serene, an ASTRA Corporation explorer, who crash lands on the alien planet of Atropos. An interesting fact that Selene discovers on this planet is that every time she dies, she finds herself coming round at the crash site. Basically, the game respawns you back to the beginning once you perish in-game.
However, this has raised a problem in the gameplay. Since this time loop is a significant aspect, Returnal features very little in the name of Save Game options. A lot of players have been speaking about this, most notably in a recent Reddit post:
ADVERTISEMENT
Article continues below this ad
Following this post, the official Housemarque Twitter handle posted a tweet acknowledging this issue. From the tweet, it seems like they are working on a fix that they will release in the near future. However, the tweet also requests players to "keep playing and enjoying the challenge". 
Further reading: Call of Duty Warzone Season 3: The Truth Behind the Bunkers and Blocked Mines in Verdansk'84
ADVERTISEMENT
Article continues below this ad
But we do hope Housemarque does something to nerf this issue, in a way that will not get in the way of the treatment of the gameplay.
But what problems might occur if Housemarque actually does fix the Save Game issue on Returnal?
Now, this is another side of the argument. First off, the time element serves as a major gameplay feature. If devs include more Save Game options, the essence of the gameplay might get compromised.
ADVERTISEMENT
Article continues below this ad
Furthermore, some have argued that there is room for the Save Game options to get in the way of the rogue-like gameplay elements. 'Rogue-like' is a sub-genre of RPG-style gameplay that includes procedurally generated levels. Basically, your actions generate the consequences in real-time. The community believes that including more Save Game options can affect this feature.
However, it is true that many players are facing problems while playing Returnal due to the lack of adequate Save Game options. With the tweet from Housemarque, we can hope that they will find a way to take the necessary steps while maintaining the essence of the game.
Trending Stories