Players Call Cyberpunk 2077 an Xbox Exclusive As Sony Removes it From the PlayStation Store
Published 12/18/2020, 4:54 AM EST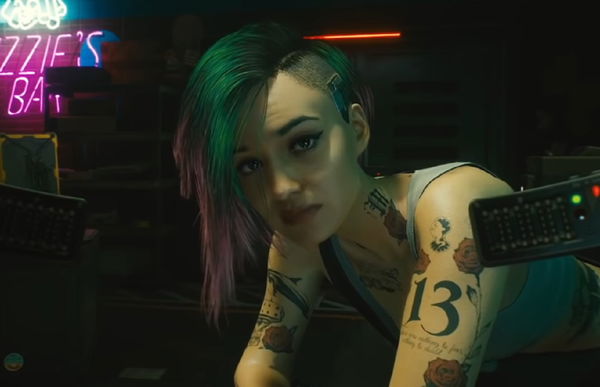 ---
---
In a shocking turn of events, Sony has now removed Cyberpunk 2077 from the Playstation Store. Clearly, no one foresaw this, and as it has taken the world of gaming by storm.
ADVERTISEMENT
Article continues below this ad
Players will notice that upon searching, the game no longer shows up in the store. This is a move in response to the backlash that the game received for its terrible graphics on PS4 and Xbox One. Eventually, the developers decided to process refunds for players who are unhappy with their games on consoles.
ADVERTISEMENT
Article continues below this ad
The post reads "Finally, we would always like everyone who buys our games to be satisfied with their purchase. We would appreciate it if you would give us a chance, but if you are not pleased with the game on your console and don't want to wait for updates, you can opt to refund your copy."
Fans term Cyberpunk 2077 as an Xbox Exclusive due to its removal from the PlayStation store
While this was probably an attempt to do some damage control, CDPR clearly did not think their decision through. CDPR was flooded with emails regarding refunds for their games, which made the situation even more chaotic. To add to this mess, players also reported that PlayStation and Xbox refused to process refunds. Clearly, CDPR is now in an even bigger soup than they were before.
In a bid to describe this situation in the most satirical way possible, players are now calling Cyberpunk 2077 a "timed Xbox exclusive." This is only because Xbox still hasn't taken down the game and from its store.
Well

Microsoft won the console wars

Cyberpunk 2077 is currently a timed Xbox exclusive

— Imran Khan (@imranzomg) December 18, 2020
In digital form, Cyberpunk 2077 is now an Xbox console exclusive. And Microsoft didn't even have to pay for it, lol.

— Mark Medina (@Mark_Medina) December 18, 2020
ADVERTISEMENT
Article continues below this ad
This entire situation is far worse for the developers. They have put in an ungodly amount of hours to ensure that the game was ready on time. Additionally, they even had a mandatory crunch to ensure that happened. Apart from this, the developers also received death threats when they delayed the game to December. After already going through so much, to see the game receive this kind of response is definitely heart-breaking.
CD Projekt RED made some questionable decisions along the way, which are now coming back to haunt them. This may even affect the studio's future plans for the game, which is something CDPR will actively try to avoid. For now, Cyberpunk 2077 is off the PlayStation Store, and nothing can be done about it.
ADVERTISEMENT
Article continues below this ad