Chelsea Transfers : Who should they buy ?
Published 11/08/2015, 3:48 PM EST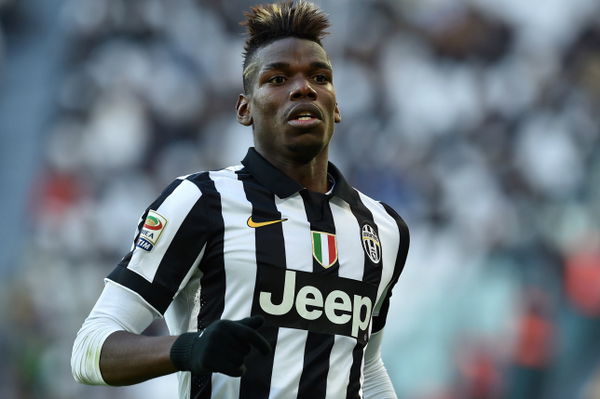 After 12 games last season, Chelsea were sitting comfortably at the top with a 6 point lead. Ten wins, two draws and lively performances, it already seemed like Chelsea will win the title. Fast forward a year and Chelsea lie in the bottom half of the table at 15th with 14 points. With the Premier League title definitely out of reach and a top four finish also seeming like an uphill battle, Chelsea need a fix fast. This January they need to do some business and it is definitely going to be a busy window for them. Here is a list of few players who Chelsea should be looking to sign.
ADVERTISEMENT
Article continues below this ad
Ricardo Rodríguez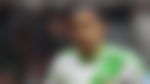 With Branislav Ivanovic a declining force and Baba Rahman not anywhere near justifying his price tag, left back is a position Chelsea should consider strengthening. Ricardo Rodriguez of Switzerland is a player who Chelsea should consider buying this January. An accomplished defender with great heading ability, Ricardo could fit directly into the Chelsea team. The Swiss international is also a threat on the attack with great pace and crossing, but he lacks discipline. If Chelsea opt to make a move, Ricardo Rodriguez may prove to be a valuable addition to the squad.
ADVERTISEMENT
Article continues below this ad
Paul Pogba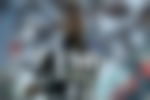 Chelsea were brilliant last season, scoring beautiful goals, defending well and putting in complete performances. Much of that was down to the brilliance of Nemanja Matic and Cesc Fabregas. A strong and robust Matic with the clever sweet footed Spaniard, they played a perfect balance of attack and defense. But this season, both their statistics have dropped significantly, with Chelsea conceding a host of goals and not creating many.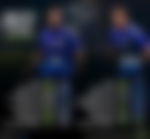 A strong defensive midfielder in Paul Pogba is just what Chelsea need. Powerful, technical and creative, Pogba also has an eye for a defense splitting pass and a knack for scoring crucial goals. Chelsea tried to sign Pogba in the summer transfer window, but failed. However, this isn't enough of a reason to stop pursuing a player who could really elevate the team to a higher level
.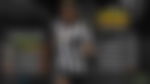 John Stones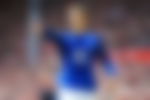 Another player who Chelsea tried to sign in the summer, only to see a number of bids (from 20 million pounds to 35 millions pounds) rejected. However. with an ageing Terry, and Cahill entering his thirties, a top quality center back seems like an area for the Blues to strengthen and John Stones with all his qualities along with being a "homegrown player" is an ideal candidate. Only 21 years old, Stones has already become one of the best defenders in the premier league. Powerful, fast, and a good reader of the game, Stones is also a great tackler. His ability in the air also makes him a threat from set pieces.
Harry Kane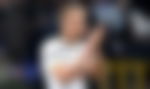 It was last season that Harry Kane truly got a chance in the Tottenham first team, and the 22 year old wasted no time in proving his quality, scoring 21 goals and earning International call up. Kane was also instrumental when Spurs thumped Chelsea 5-3 at the start of 2015, scoring two goals and winning a penalty. Even though Kane hasn't quite hit the heights of last season, he is still a player Chelsea should try to sign. With Diego Costa off the goal charts and Falcao and Remy also under performing, signing a top quality striker in Kane will be useful. Not only will Kane provide with goals, but also increase competition within the squad, provoking a reaction from the other strikers.
Alexandre Lacazette
ADVERTISEMENT
Article continues below this ad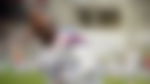 Another striking option for Chelsea is to buy the 24 year old French international from Lyon. Lacazette is a quick and powerful finisher. He was named Ligue 1 player of the year for the 2014/15 season after scoring a record 27 goals. The French international has an all round game and due to his versatility, is capable of playing anywhere along the front line. Signing Lacazette will add another dimension to Chelsea's attack, and will also be exciting for the premier league. A relatively cheaper option than Kane and not a top top striker yet, Lacazette in no way lacks the skill and talent to become a hit at the bridge.
Koke
ADVERTISEMENT
Article continues below this ad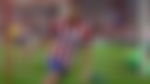 The 23 year old is another player who would vastly improve the Chelsea squad. Quick, strong, with an eye for a pass, Koke possesses great ball control and is an all round midfielder. Koke has been a central figure in Atletico's steady rise from La Liga also-rans to one of the best teams in Europe. A technical and skilful player, Koke has been linked with a number of top European Clubs including Manchester City and has also allegedly had a bid from Chelsea rejected this summer. Adding Koke to the squad means adding a lot of creativity and another step towards playing the football that Roman Abramovich craves, though he won't come cheap.