Tennis Players who have disappointed this season
Published 07/31/2015, 12:46 PM EDT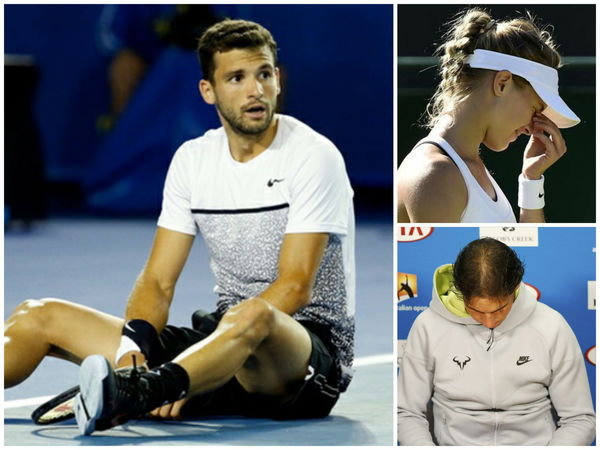 ---
---
2015 has been a historic and defining year in the world of Tennis. Well, at least for Novak Djokovic and Serena Williams. But it has also been a disappointment for many great players and young promising talents.
ADVERTISEMENT
Article continues below this ad
With just one Grand Slam left this year, we take a look at 5 players, who were bound to rise this year but have rather throttled their way back.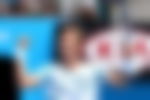 A lot was expected from this Czech ahead of 2015. Tomas Berdych is yet to equal the performance of his dream run to the Wimbledon final in 2010. Possessing a fierce game with strong serves and lethal forehand, Tomas has always been considered a dark horse in tournament, but he has failed to reach the bar he had set in previous years.
ADVERTISEMENT
Article continues below this ad
Berdych succummed to fourth round defeats, at both French Open and Wimbledon. He lost in straight sets to veteran David Ferrer in Doha and in four sets to Murray in Australian Open semis.
Standing at 6ft 5in, Berdych has looked sloppy since his Australian Open defeat. He has not been able to beat the likes of Murray and Wawrinka, rather has bowed down pretty easily in these big matches.
Currently ranked sixth in the world, Berdych can surely, and should definitely crack into the top five with the game he possesses, though he did reach his career high ranking of four this year.
The upcoming US Open is a crucial tournament for 'Birdman'. With the likes of Nishikori, Raonic , Kyrgios knocking at the door, Berdych needs to find a way to create a place of his own in major tournaments.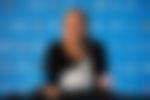 She was probably the only one, you'd have bet on to beat Serena this Wimbledon. But after losing in the third round, many wonder whether this young crafty left- hander has what it takes to be the future of women's tennis or not!
She is a two time Wimbledon champion, a feat that not many can boast about. But she has never really been at the top at surfaces not called grass. 2015 has been quite a meager story for Kvitova so far. Kvitova has failed to reach the Quarter Finals of last four Slams and has slipped to 4th in the rankings after reaching to the second spot earlier in her career.
Czech athlete of the year (2014), has only 7 wins to her name in three majors this year and will look to fuel her campaign in Rogers Cup, before she enters the US Open.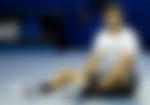 Dimitrov has been widely regarded as one of the most promising young stars on the circuit. He did justify this tag well till 2014, but things seems to have changed a lot since then. Reaching the 8th spot in rankings last year, and dismantling Andy Murray in Wimbledon quarterfinals in 2014, before going down to Novak Djokovic – after a tough performance- in the semifinal, Dimitrov looked on course to a promising year ahead.
But 2015 has been a miserable journey for the Bulgarian. Australian Open was his best showing in a major this year, where he managed to make only to Round 4. Many experts thought that Dimitrov would soon challenge Andy Murray for his place among the 'big four' of tennis. He has failed to reach the final of any event this year and has a mediocre 22-13 record.
Often compared with Federer, due to his resemblance in playing style, the Bulgarian has everything it takes to reach the top of the game. But he soon needs to work out his mental approach, when it comes to the big stages.
After recently splitting with his girlfriend Maria Sharapova, Dimitrov expressed his willingness to get back in top form. The world surely wants to see another single handed backhand in full flow!
After getting her hands on the Wimbledon silverware last year – falling short to Petra Kvitova in the finals- there was only one way this young Canadian was heading, to the top.
But guess what? She has just 8 wins to her name this year and 14 humiliating defeats. From reaching three consecutive semi finals of the majors last year, she crumbled to first round defeats – to unknown players- at Paris and London.
The Canadian has stumbled to No.26 in the rankings, after reaching her career best of no.5 last year. Often criticised for not focussing on her game( thanks to some busy involvement in advertisements), Bouchard is really low on confidence. She has one of the strongest all-round game at such a young age, but sadly has been one of the most disappointing story this season.
ADVERTISEMENT
Article continues below this ad
Eugenie desperately needs some wins to take off again. And yes, it's probably time she spent more time practicing than being in news for all non-sporting news.
ADVERTISEMENT
Article continues below this ad
Aiming to conquer the crushed bricks yet again and capture 'La Decima', this great warrior began the clay court season. Having failed to win a single tournament in Europe, ahead of his 'second home'- Paris, Nadal looked to resurrect his lost hold but was demolished by the rising Serbian force in straight sets.
Nadal has lost a staggering total of six matches on clay this season. That won't sound a significant number for any other player, but it creeps the hell out of a Rafa fan- who was accustomed to see Nadal ruthlessly run past his opponents and end up undefeated on clay!
Nadal has slipped to tenth in the ATP rankings ( Yes, you read that right ). The Spaniard had another forgettable Wimbledon and has slumped into the deepest abyss – probably the worst phase of his otherwise legendary career.
But Rafa, is too good a player to fade away, there's no doubt that he'd be on top soon. Once considered mentally unbreachable, Nadal has looked tentative throughout the year. And his latest attempt to gain that lost confidence is evident from his participation in Hamburg.
Looking at the positives, Nadal hardly has any points to defend in the coming days and US Open has been a good outing for the Spaniard. It'll be interesting to see how this great champion, turns the table yet again and muscles his way to unprecedented glory.