Five Players To Look Out For In Manchester Derby
Published 10/25/2016, 2:50 PM EDT
By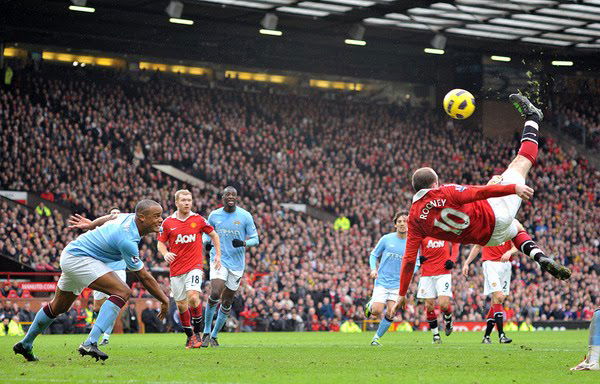 This Wednesday night, the world will stop to witness the rivalry of the two city clubs of Manchester as it will be Jose Mourinho vs Pep Guardiola yet again in the League Cup round of 16. Both the clubs are suffering from a lack of form at the moment with City not having won a single of their last 5 games while Manchester United were thrashed away by Chelsea at the Stamford Bridge past weekend. Manchester City though still sit on the top of the Premier League table, still have this mental edge over their rivals as they did won this same fixture a month ago in the Premier League. The story is different this time though as City's main player Kevin de Bruyne is off form after coming back from an injury and both the team's confidence level is rock bottom. Let us look at the players who can change the game and lead their side to the victory.
ADVERTISEMENT
Article continues below this ad
5. Zlatan Ibrahimovic – Manchester United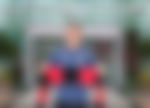 ADVERTISEMENT
Article continues below this ad
The Swedish striker has been off form lately but he doesn't usually remain goalless for this long and just one of these days that he may get a spectacular goal and stun everybody. Zlatan though has cut a lonely figure in the United's attack in the past few League games but surely Mourinho will try to get the best out of the quality player he's got. We all know his ability and there is a really high probability that he may pull the rabbit out of the hat this time. He was surely criticized for his poor attitude after the Chelsea game as he was seen smiling and hugging Eden Hazard , swapping shirts as Ryan Giggs went absolutely mad at United's player's unprofessional behaviour after the horrible display at Stamford Bridge. Manchester United haven't won against a big team so far and Zlatan will have to step up and lead his team to a much needed victory and the timing can't get better than this. He may play poor the whole game but he has that capability of changing the game with just one strike of brilliance. He can change his poor form within a minute or two with the amount of talent he's got. Manchester United fans bank on your best bet to win the derby this time as Mourinho will like to get one over his biggest rival Pep this Wednesday night.
4. Kelechy Iheanacho – Manchester City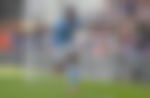 The Nigerian born striker has added a new dimension to the City attack as the 20 year old striker has done pretty well in Aguero's absence and even his off the bench performances have been really good. The best example was the last game when he was brought on for Kevin de Bruyne City's best player so far as City failed to create anything against a rock solid Southampton defense. The Nigerian sprung City back to life and just ten minutes onto the pitch he scored off an Leroy Sane cross leveling the game and earning a crucial point for the team. He is a constant threat with his amazing off the ball movement and the pace he's got to stretch the defense line of any team. With Manchester City playing every 3 days from now Pep can give him a chance to showcase his talent. The youngster still lacks experience of playing such big games but has got the skill set to carry the game on his shoulder. The confidence would be sky high going into this game after an Man of the Match performance in the last game.
3. Kun Aguero – Manchester City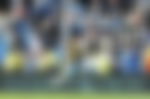 Sergio Aguero is the top scorer of current City squad and arguably their best player in the last 5 years. Currently the striker has failed to find the back of the net in past few games but he would be even more hungry to score now and we all know how dangerous he is in the final third with his speed and lovely dribbling skills in the close spaces , creating goals out of nowhere at times. One can never forget how he won the league title for Manchester City in dying moments of the last game against QPR. Just a few days ago was the anniversary of the 1-6 win of Manchester City over United and Aguero was absolutely on fire that day with his partner in crime Mario Balotelli. City ran riots in second half after going into the break with a goal up. It was one of the most embarrassing loss in Sir Alex Ferguson's career and may still give chills down in his spines. Sergio Aguero remains a big threat in the final third and this can be the game where he can find his shooting boots again and find the back of the net.
2. David de Gea – Manchester United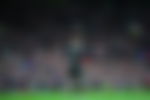 David de Gea has been the savior of this Manchester United team for the past few years and thanks to the last minute fax machine fiasco he is still a Red Devil and not a Los Blancos player. He yet again won the Manchester United's best player of the year award , after a decent season under van Gaal which surprisingly ended with a trophy despite not booking a top 4 place. David de Gea was a standout performer in the team which performed below their potential in yet another season despite spending a lot. David de Gea covered up for the leaky defense of Manchester United and hadn't it been for his sensational saves throughout the season United would have finished mid table easily without doubt. David de Gea would be a key to success in the derby tomorrow as he may probably have a busy night keeping an attack of Aguero , Sterling and Iheanacho out. Mourinho has looked forward to play his classic counter attacking style of football and it clearly means David de Gea has got a tough job on his hand.
1. David Silva – Manchester City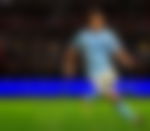 The Spanish midfielder is heart and soul of the Manchester City's midfield and is the backbone of the team. Every attacking move is catalyzed by the Spanish maestro. What Luka Modric is to Real Madrid , David Silva is to City. He has this ability to find pockets of space and play amazing short passes out of nowhere accurately leading to amazing scoring opportunities. He is usually moving all over the pitch always on the move giving those diagonal passes on the wings whenever needed or at times making some unbelievable passes tearing the opposition apart and the way United defense played in the last match David Silva can be the most dangerous man on the pitch for them with Kevin de Bruyne already out he can run riots on his own with some more freedom in attacking third. Pep Guardiola's main man is going to be Silva so everyone keep a look at this guy and get ready some magic tomorrow night.
Predicted Lineup :
Manchester City XI
Claudio Bravo; Kompany , Otamendi, Kolarov ; Fernandinho , Gundogan , Silva; Sterling ,Iheanacho , Aguero;
ADVERTISEMENT
Article continues below this ad
Manchester United XI
David de Gea;Smalling , Valencia , Brailly , Luke Shaw; Pogba , Carrick ; Martial , Rooney , Mata; Ibrahimovic;
Predicted score :
ADVERTISEMENT
Article continues below this ad
Manchester United 1-2 Manchester City AET