Players to Watch Out for in the Euro 2016 Final
Published 07/10/2016, 1:18 PM EDT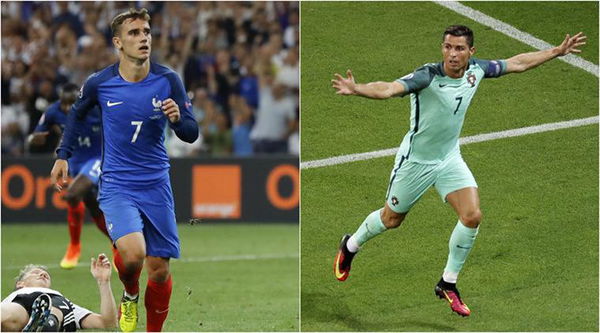 ---
---
The Euro 2016 final is what everyone has been waiting for, the two best European teams battle it out in "the city of lights" Paris. Parc des Princes will be completely lit by fans, football, but more importantly, passion for the game today as Portugal take on host nation France for the final round of the competition. While Portugal just nicked through into the knockout stage due to the new 3rd placed team rule and then barely knocked out Croatia and Poland, France has been a dominating force conquering all that came their way. France are favourites to win, however, one must not take the Ronaldo side lightly.  Both teams have plenty of match winners but here's looking at a few key players who can turn the tide in favour for their team.
ADVERTISEMENT
Article continues below this ad
5. Laurent Koscielny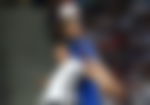 The French defence hasn't impressed so far in the tournament despite the vast improvements in their previous match, it still remains a concern for them. Koscielny was the man who grabbed eyes in their semi-final match, as he was rock solid in the back and his marking was perfect. He kept Muller out of the game and got a well deserved clean sheet.
ADVERTISEMENT
Article continues below this ad
The major problem France face is that Koscielny hasn't got the perfect partner so far in the tournament. Having partnered with Umtiti and Rami on occasion, he clearly misses having captain Raphael Varane alongside him. He will be under the spotlight today as he will have to mark Ronaldo who is on the move all the time and the aerial threat he proposes is entirely impossible to deal with. The way Portugal play, Laurent will surely have to deal with numerous crosses and will have to be at his best. So if France wins today he will play a major role in the victory.
4. Pepe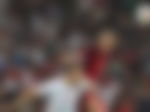 The Real Madrid centre-back is in his best form at the moment and has been declared fit having missed the semi-final against Wales. His form has been a big boost for Portugal and has helped them keep great attackers like Lewandowski, Mandzukic etc. quiet. Today he faces his most difficult task of stopping Antoine Griezmann who is in red hot form. It should not be that tough job for him as he did the same really well in the UEFA Champions League final in Milan a month or so ago.
Portugal plays a defensive style of football and they are expected to defend for the most part of the game for which Pepe will have to be alert throughout and cut out any danger coming his way. France is no Croatia or Poland and their attackers are not going to miss any opportunity to score. The wondrous twists and turns that Payet and Griezmann are known for employing often leave defenders guessing. Pepe will have to be on fire today to land Portugal their first ever title.
3. Dmitri Payet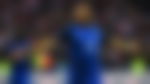 Payet lit up the Euro in the very first game with a stunning goal. His freekicks are almost impossible to deal with. If he is given space or whenever France hit on a counter he can make sure that his team scores. He easily slips past his markers and is a nightmare for defenders. Be it down the wing or through the centre, he can cause havoc with ease. The Portuguese wing backs will undoubtedly have a very tough time today.
If defenders let him get past themselves, the Portuguese can expect inch-perfect crosses in their penalty area. He is in a very good form and is  one of the players to look out for. With his great dribbling skills and the way he shoots it is almost a nightmare for the keeper to judge the trajectory of the ball. His shots have an unbelievable curve and dip which is why he features in this list.
2. Antoine Griezmann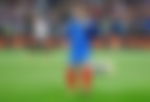 Antoine Griezzmann has undoubtedly been the best player in the French squad and arguably the best player of the tournament. With the golden boot already in his bag and his heroics against Germany, every Frenchman would be rooting for him to help his side out to get the victory. He grabbed all the attention with his match-winning performance against Germany and will have to be at his best against a stubborn Portugal side which will be hard to break down.
He can change the course of the game on his own and has a tendency to be at the right place at the right time as we saw in the second goal against Germany. Having started off as a winger, Didier Deschamps now plays him behind Giroud due to the ineffectiveness of the Arsenal striker. This has worked wonders for the side as Griezmann is now the tournament top scorer. He is a big game player but prone to cracking under pressure as we saw in the UCL final when he skied his penalty and the hopes of Atletico to get revenge. He will have to lead his team to victory today just like he has done throughout the tournament as he is the hero that France surely deserve and the one they need right now.
1. Cristiano Ronaldo
ADVERTISEMENT
Article continues below this ad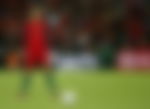 The Portuguese captain started slowly but turned his form around with 3 goals and as many assists to take his team to finals, contributing to 6 of the 8 goals that his side has scored. Portugal has always looked up to Ronaldo whenever they go into a tournament and despite all the pressure this guy never disappoints. He carries his team all alone contributing directly or indirectly to the game.
The Ronaldo we have seen in this tournament has come to win the trophy, he has sacrificed a lot including his favoured position as a winger, has helped his side in defence, tracking down Gareth Bale, helped create chances and is surely the leader of the team. Twelve years back we saw this 19-year-old boy crying his eyes out in the same red jersey in front of his own fans and in his own country. The so-called "Golden Generation" of Portuguese footballers weren't able to win the trophy despite playing on their home turf against the minnows Greece.
ADVERTISEMENT
Article continues below this ad
One could have seen the pain in his eyes looking at the sky begging for another chance and now 12 years hence he has gotten one. This time, though, roles have been reversed with Portugal being the minnows and playing against France the host nation. Luis Figo, the then captain, was the same age as Cristiano is now but the team around him cannot be compared to the one from 12 years ago.
All those watching the game will be keeping an eye on arguably the best player in the world. Ronaldo knows that this is his best chance to win an international trophy and he will surely give it his all. Expect him to score or assist and don't be surprised to see him creating chances or trying to play in the midfield or even defending for that matter because he is going to all out to win this trophy today.