Players Who Turned Down Big Money Moves | Totti, Giggs, Lahm
Published 04/15/2017, 9:24 AM EDT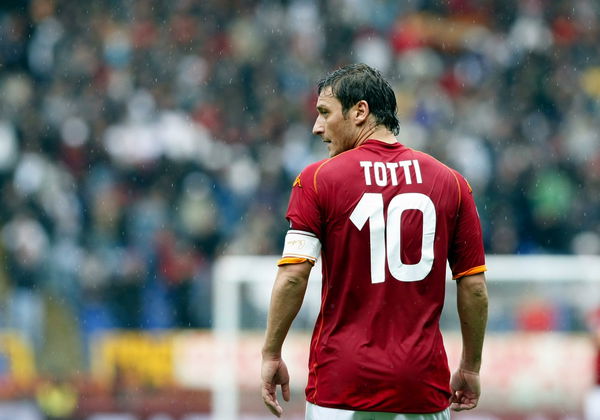 ---
---
​It's rare to see loyalty in football these days, with players often seeking monetary gain over playing time before eventually seeing their careers wilt and falter.
ADVERTISEMENT
Article continues below this ad
There have been some great instances of players remaining devoted to their clubs in the face of massive bids from rival teams, so here's a look at ten of the most loyal.
1. Francesco Totti – AS Roma
ADVERTISEMENT
Article continues below this ad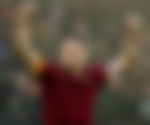 The captain of AS Roma, who has played over 650 matches and scored 278 goals in all competitions. Totti has over 15 individual awards, 5 domestic titles with Roma and 6 Ballon d'Or nominations to support his credentials.
His undying love for Roma is second to none and has a special place in the hearts of all the AS Roma fans. Having rejected offers from several top clubs, Totti has continued to be the loyal captain of Roma.
He is Roma's record top goal scorer with 223 goals and is one of the most loved athletes in Italy.
Totti has signed a new one-year contract to stay with the club until the end of next season at which point he will retire from football after completing what will be a 25th year in the Giallorossi first team.
2. Steven Gerrard – Liverpool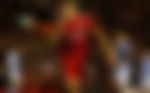 We saw Steven Gerrard bid farewell to his connection with Liverpool last season. The Anfield icon still lives in the hearts of Liverpool fans and he certainly will never walk alone.
There's no denying the impact the Englishman had on Liverpool and how can anyone forget that night at Istanbul. Winning the FA Cup, and UEFA Champions League with Liverpool, Gerrard signifies class.
A £32m bid was lodged by Jose Mourinho's Chelsea in 2005 and it appeared evident that the Liverpudlian was heading to West London, but he refused to sign for them despite the lure of trophies at Stamford Bridge.
The England captain has since revealed that Ferguson tried to sign him numerous occasions, including when he was still a schoolboy, and also in 2002/03.
With more than 400 appearances for the club in all competitions, Gerrard is defiantly the best Liverpool ever had.
3. Diego Godin – Atletico Madrid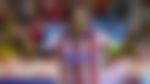 Diego Godin admits that he — like former teammates Diego Costa and Felipe Luis — could have left Atletico Madrid and earned more money elsewhere, but instead he preferred to stay due to the feelings he has for the Estadio Vicente Calderon club.
Such performances for Diego Simeone's side lead to speculation of a move, with Bayern Munich, Chelsea and Liverpool among the clubs rumoured to have made lucrative offers to tempt him away.
The Uruguay international, 28, admitted to AS that there had been opportunities to earn more money elsewhere, but he had been clear in his decision to stay.
"This year it is true there were some enquiries, but I had things very clear," Godin said.
"With the confidence of [Simeone], with what he says about me, with the president told me, with what the fans say to me and with the feeling I have for this club, it is very difficult to leave."
4. Javier Zanetti – Internazionale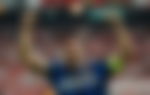 A true legend, this Argentine left-back spent his entire senior career at Inter Milan. Javier Zanetti won 16 trophies in almost 20 years with Internazionale, with the most important being the Champions League he lifted that night in Madrid in 2010.
Zanetti has appeared in more than 850 matches across all competitions for Inter. His durability and consistency regardless of the role he was asked to play, was one of the main traits of Zanetti.
Although linked with many big clubs, Zanetti chose to serve Inter Milan. It was a dream for him to play that first game at the San Siro, and retire at his beloved Inter. He has realised both.
5. Philip Lahm – Bayern Munich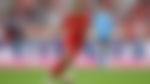 Philipp Lahm has told Squawka he rejected a move to Manchester United to stay at Bayern Munich.
Lahm, 31, said he was wanted at both Old Trafford and Barcelona but has no regrets about remaining in his homeland.
Germany's World Cup-winning captain has lifted seven Bundesliga titles and the 2013 Champions League in his time at Bayern.
Born in Munich, the versatile defender's only other club was Stuttgart, where he spent a season on loan.
Lahm said: "As a player, you always think about your options and there was a time when Manchester United made an approach for me — and Barcelona looked at me — so I considered life in England or Spain.
"The Premier League was an interesting possibility but in the end I decided to stay in Germany.
6. Carles Puyol – FC Barcelona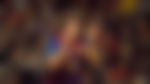 One of the most respected players in Spain, Puyol has been a true Catalan since 1996. He was in the youth team during the early 90′s and made it his debut for the senior side in 1999.
Puyol had maintained his position in the side with lion-hearted displays at the back till he retired in 2014. With over 10 individual awards and guiding Barcelona to 5 La Liga titles, he has 3 Champions League medals to his name.
Many clubs want to lure the centre-back away, but the defender, who has 99 caps with his international side, Spain, wants to stay with the Catalan club forever.
7. Ryan Giggs – Manchester United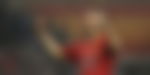 What do all of Ryan Giggs' incredible total of 37 titles have in common? He won every single one of them with the Red Devils.
Making his pro debut at age 17, he has spent his entire career from the first day to the last in Manchester. Dedicating his life to Manchester United, after he had played his 963rd and last match as a pro he took over as coach.
A well-known legend for Manchester United, Giggs was once linked with Inter Milan, but he said that he does not want to leave the club, thus remained loyal to Manchester United.
8. Paolo Maldini – AC Milan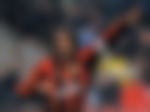 There can be only one – the Maldini name has been closely linked to the club for decades because of Paolo's father but when he arrived he completely redefined what loyalty means: 31 is the incredible number of years Milan's legendary number 3 has worked up and down the left defensive side.
He has not only earned his status among the all-time greats to ever play the game because of the impressive longitude of his career but also through being one of the most decorated superstars of all time with 27 titles including 7 national championships, 2 European Cups, 3 Champions League Titles, 1 Italian National Cup trophy and many more.
After his retirement, Maldini was approached by several top clubs to be their manager, but it took no time for him to say no. He is widely regarded as a true leader, and therefore, nicknamed 'Il Capitano.
9. Iker Casillas – Real Madrid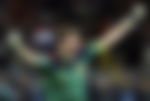 There is no other club in the world that has attracted superstars from every part of the globe more than Real Madrid.
The Galácticos are typically known for acquiring talent but Iker is one of the rare exceptions. Born and raised in Madrid there was never another place where he'd go, Real was always his club so he joined in 1989 when he was 9 years old.
10 years later he debuted with the pros and the rest is history – he won 18 trophies, played among legendary names and backed up some of the best teams to ever step on the field. When he announced his departure to Porto, fans were left crying for their saint. For Real, there will never be a worthy replacement.
10. Xavi – FC Barcelona
ADVERTISEMENT
Article continues below this ad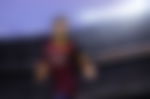 Known as the brain or CPU of Barcelona, Xavi started playing for the Blaugranas in 1998. He has developed a lot a player since then. He is a key player and one of the world's most influential midfielders, with many assists to his name.
He was part of a football dynasty in Barcelona alongside players like Carles Puyol, Andrés Iniesta, Gerard Piqué and Lionel Messi who all benefited from his genius passes, court view and dribbling skills.
ADVERTISEMENT
Article continues below this ad
Joining Barcelona in 1991, he holds the record for most appearances in the Blaugrana uniform and is tied for most Champions Legaue trophies with a total of 4.
Although it was assumed that he'd leave Camp Nou after this season, it was a shocker to every European football fan when he announced his departure towards al-Sadd.