Players who need to move during the transfer window
Published 01/16/2016, 5:16 AM EST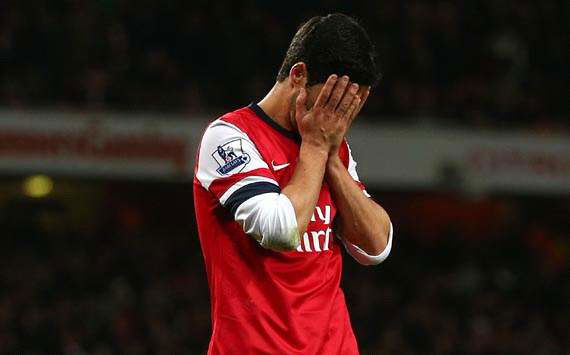 ---
---
The Winter transfer window is not noted for high-value transfer deals or big star names. While there are few high-profile moves, loan moves or squad rotational players from big teams
ADVERTISEMENT
Article continues below this ad
Yet this transfer window can be important for some players in the Premier League to force a move away from their current team in order to regain regular football time. With the European Championships coming up in a few months, it's vital for some players to force a move for playing time if they want to remain in contention for the final 23 squad.
So, a look at some players from the top Premier League clubs this season, who need to move on search of new pastures:
ADVERTISEMENT
Article continues below this ad
Arsenal FC
Arteta has been a loyal servant to Arsenal since he joined in 2011. However since the 2014/15 season, thanks to injuries the captain of the team has hardly featured on the pitch. So far he has finished only 1 match.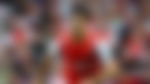 With Elneny joining Arsenal, there is sufficient squad depth now. Even if it's pointed against their injury woes, many of Arsenal's midfielders are expected to return back over the next few weeks (most are scheduled to return ahead of their Champions League tie with Barcelona), the chances of Arteta starting or playing sufficient minutes in each match are slim.
Chelsea FC
When he was playing in the Iberian Peninsula, Falcao was one of the top 10 strikers in Europe. With 142 goals in 178 matches from 2009-10 till 2012-13, it was no surprise to see the European Giants present lucrative contracts to the Columbian. His downfall had begun at Monaco after a serious knee injury, and a disastrous loan spell at Manchester United in 2014/15 and subsequent half season 2015/16 leaves him with an uncertain future.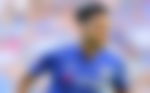 Monaco had wanted to call him but there is no decision, with the striker sidelined for a few more weeks. Chelsea seems to prefer him as their 3 choice striker normally, behind Costa and Remy. Even if they are unavailable, Falcao is benched.
If he wants to revive his career, he really ought to seek a move back. Monaco makes sense, as the French League is not as physical and competitive and Monaco could use a bit more firepower. If not, he should seek a move elsewhere on loan. He still has 2 years on his deal with Monaco when this season ends, but in his current status, no one will want to take him, his wages are another major deterrent. At 29, He is still technically in his prime, and should have a few good years left.
Unless Hiddink plans to utilise him, or Costa and Remy are sidelined, the future in London is bleak for him.
Everton FC
His first spell from the club was a successful one. After moving to Tottenham and then returning to Everton, it has not been the return back to the form he hoped. Plagued by injuries since 2013/14, Everton have now bucked up and have a strong midfield that includes Barkley, Cleverly, Mirallas, Lennon, Deulofeu, Barry and McCarthy among others.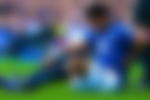 Even though Pienaar is now fit, at 33 he is not the quick player he once was. If any appearance, unless it's the FA Cup run, he is hardly likely to even play more than 500 minutes over the next half of the premier league season.
Leicester City FC
James suffered a serious injury at the conclusion of the 2014/15 season, after being a key member of Leicester. He has started to make his comeback, playing with the U-21s which is positive news as it can add depth to the Fox's squad.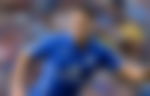 However, the Foxes have got an established squad that has propelled the dark horses of this season to the summit of the league. It may not be possible for James to really break in when he is finally fit for the team.
At least a temporary move might be good with a half season low spell, to regain his fitness and confidence, but it's likely the Foxes will want to retain him as a player to add depth to their squad, for their ever more likely, title challenge.
Liverpool FC
The youngster has spent two loan spells and just concluded a successful spell at Brighton during the 2014/15 season. But at Liverpool, he is confined to playing mostly with the U-21's and occasionally just making match day squads.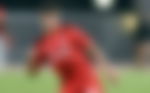 With Liverpool having a deep midfield, the future at Anfield is bleak for him and it would do him well for moving on. He has had some success in the English game (although in the Championship) and should not find a move that hard.
Jose Enrique
Since the 2013/14 season, Enrique has been on the fringes of the Liverpool squad. While Injuries have played its part, the club has moved on from the Spaniard, who made just 1 official appearance for the team in 2015/16, in the FA Cup.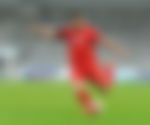 Even with the injuries plaguing the backline, Liverpool has not turned to him, and that can be seen with the addition of Caulker.
It's time for Enrique to really push through for a transfer or Liverpool to sell him, since he hardly gets selected.
Manchester City FC
Navas has been on the fringes of the Manchester city side. A talented winger in all rights, he has not been able to replicate the success he had with Sevilla at the Etihad. With De Bruyne, Sterling, Silva in the squad capable of playing on the wings, he has not been able to cement a spot.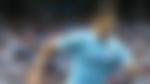 Six of his 8 goals for City came in the 2013/14 season, along with nearly half of his assists. This season, he has not been as impactful. With the wings being the only position in the team's midfield that seems secured, his playing time is not going to be great if he has any hopes for making the Euro squad.
Delph looks forgotten in City. Yes competing in a team that has Yaya Toure, Sterling, De Bruyne, Fernando, David Silva etc is a daunting challenge, Delph has not been able to cement a spot. Injuries have played their part, but he has not been able to impress.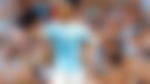 With him mostly limited to bench roles (when he does make the squad), it might be good for him to at least seek a temporary move away from the Etihad till the season concludes. With City rumoured to be close to signing Guardiola, there may be a chance he could fit in the new season's plans, especially if some established midfielders leave over the Summer.
At 26, he still has his best years ahead, and if he has any hopes of making the England squad for the Euro's, a loan move will be the best.
Manchester United FC
From a player's point of view, Valdes has won it all. Best Goalkeeper in Spain for several years, all club trophies and has won the European Championship and the World Cup at the International stage. A season-ending injury during his last season saw Manchester United extend a lifeline to the shot-stopper during 2014/15.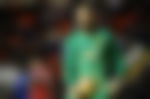 The move to England has been a horrible one. With a bust-up, with Van Gaal saying he refused to play with the U-21s, Valdes has been totally alienated from the team. Van Gaal has banned him from contact with the first team which includes not training with them at the same time, practicing or attending charity events, let alone being selected for match day squads.
Facing such a situation, Valdes needs to force a move through and United should sell him. No player deserves this kind of treatment.
Tottenham Hotspurs FC
After a fairly involved couple of seasons, Townsend has fallen down the pecking order at White Hart Lane with the re-emergence of Erik Lamela. Only 7 of his 12 appearances this season have been with the first team of Tottenham and the only contribution has been an assist in the Europa League.
ADVERTISEMENT
Article continues below this ad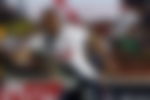 At 24, and having tasted regular appearances for England, Townsend ought to force a move-out. With West Brom and Watford reporting interest, he needs to convince Tottenham to let him go (as they are more than willing to hold on for a good price). If he's lucky, he might, at least, be considered for the Euro 2016.
The talented Austrian CB was bought in the summer of 2015 after a successful spell at FC Koln. He has yet to really make an impression or solid case in the English game. Only 2 Europa League, 1 FA Cup and a League cup match and not a single Premier League game are to his credit. Vertonghen and Alderweireld are seemingly fixed in the back line.
ADVERTISEMENT
Article continues below this ad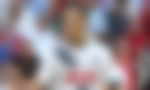 With just a possible FA Cup run and maybe 2-3, he might want to either reconsider a move back to continental Europe or another Premier League team.