Players who have won the EPL with 2 clubs
Published 12/11/2015, 10:32 AM EST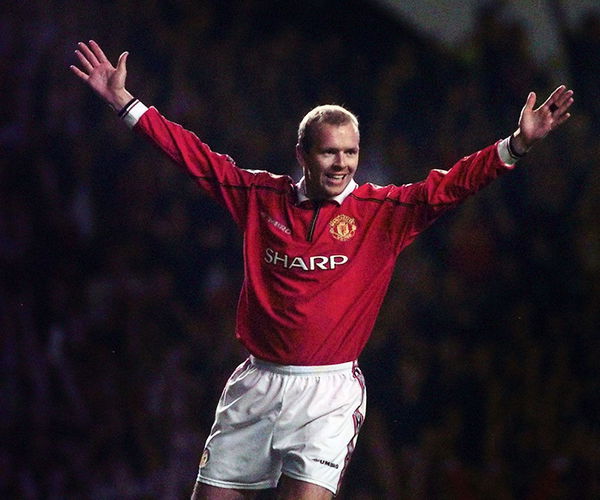 Over the 2 decades that the EPL has established itself as one of the most most competitive tournaments of the sporting world, we have seen various stories unfold. While some years the teams just road-roll their way to become the league champion, there are some years where the champions were not known until the final minutes of the entire tournament!
ADVERTISEMENT
Article continues below this ad
In such a dynamic build, there are only a few players among the many who can claim to have won the league. When a single player wins the tournament twice it's a laudable achievement.  But then, there are players who have not just won their team the league twice, they have done it with two totally different clubs! It's not just another trophy, it is a proof of their capabilities, adaptability, innovativeness and what they put on the ground for the team.
Here are the 6 players who have achieved the feat ever since the English Premier League started:
ADVERTISEMENT
Article continues below this ad
1. Henning Berg (Blackburn Rovers and Manchester United):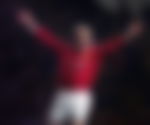 All though the Norwegian defender was sacked as Legia Warsaw's manager just over a month ago, he is one of the few players to have won the league with two different clubs- Blackburn Rovers and Manchester United. He was the first players to do the same since the inception of the English Premier League in 1995.
After joining Blackburn Rovers from Lillestorm in 1993, he was an immediate success under Kenny Danglish's management of the club. He and Kenny saw the club win the English Premier League in 1994-95. His fitness, along with his versatility in the back four earned him quick recognition in the English  Football fan base, and was hence called up by Sir Alex Ferguson to join his team in 1997.
After joining Manchester United, he was a regular for the immediate season. The arrival of Jaap Stam one summer later did reduce his playing time drastically, almost halving it, having started in only 19 games. He also missed both the finals of the famous treble winning season for United in 1999, courtesy injury, but collected his winner's medal. With the trophy in his hand, he had set a new record.
2. Ashley Cole( Arsenal FC and Chelsea FC)

His long playing career, spanned over 18 years, has seen him play 8 years each at Arsenal and Chelsea. Having started his career for the Gunners, his boyhood club, he made his debut on  1999. After being offered a contract and having loan stints, his talent as a fullback started becoming apparent to the English scouts. He won two Premier Leagues with Arsenal, including the unbeatable season in 2004 and back in 2002. His regularity and his consistency on the ground ensure him regular play time in England and Arsenal despite the emergence of another full back – Gael Clichy.
After  being involved in a mess where he was caught trying to make a move to Chelsea FC without contacting his own club, which led to him being fined. He did move out a season later to the other London club and their rivals, Chelsea. His playtime in Chelsea was intermittent, as he began as  a substitute to Wayne Bridge in his first game for the Blues. Injuries kept him out for 2-3 months every season up untill the 2009-10 season when he won the League with Chelsea, adding his name to the glorious list. He also played all the 38 league matches of the Premier League the very next season!
He is currently under a free agent after last playing for Roma.
3. Carlos Tevez( Manchester United and Manchester City)
This infamous striker was one of the best strikers of his time at England, and undoubtedly was the center of attraction of England during his period. After joining West Ham United from Corinthians, he only played for a season before he found his way into the best EPL team of the time, Manchester United in 2007. The transfer saga was one of a kind where at one point, the club denied having Manchester United contact them. One might remember the legendary trio of Manchester United they formed- Cristiano Ronaldo, Wayne Rooney and Carlos Tevez. They won the Premier League together that very season, and he proved to be an indispensable part of the team the very first season he joined. They also went on to win the Champions League with him scoring in the penalty shootout against Chelsea.
After yet another successful season with the club, Carlos Tevez was not happy, as he felt an extension of contract was due for him considering his performances. Unfortunately, Sir Alex did not consider the same, and after much deliberation and talks about a contract put up for him, he chose to move to United's city rivals Manchester City. He went on to prove his quality even further at Manchester City, helping them win the League for the 2011-12 season. Later though, he had a fallout with his manager (yet again) as he supposedly refused to go out and play as a substitute against Bayern Munich in the Champions League. This hurt his reputation and he started losing the respect he gained through his footballing talent due to shenanigans similar to these.
He moved on to play for Juventus, and now he plays for his boyhood club Boca Juniors.
4. Gael Clichy (Arsenal FC and Manchester City)

Gael Clichy started his professional footballing career for a french team Cannes. The Arsenal manager, Arsene Wegner, who is known to have a keen eye on French players noticed this fullback almost immediately. Within a season of first team play, he moved to London, to play for the Gunners. Primarily, his role was to serve as a back-up for the already well performing Ashley Cole. But his performances in the matches where Cole failed to play asked for Arsene to give him chances for a permanent first team place.
Let me remind you, this was the first team of 'The Invincibles', and Clichy was making a fight to get through. Having played some substituted games, he won the Premier League with them. But only in the 2005-06 season did he get a chance to make a permanent spot for himself, after Cole fractured his leg. Unfortunately, after a few weeks, he fell to a similar injury which knocked him out of the ground for 4 months. The problem was persistent and he later had to get it operated. But after he put past his worse, his true form came calling. 2007-08 saw him playing 49 matches, including all the league games. He had become a starter and a regular one too, not just for Arsenal but for England as well.
In the summer of 2011, Gael Clichy decided to move to Manchester for an estimated  £7 million move. He has been playing regular football ever since, winning the Premier League in the 2011-12 season for the Citizens. His consistency has been lauded and hence he signed a contract which binds him to the club till 2017.
5. Kolo Toure( Arsenal, Manchester City)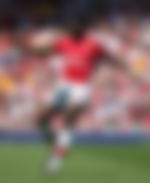 The infamous Kolo Toure, the fodder for internet jokes, is in fact one of the only few who have won this distinction twice! Originally from Ivory Coast, he was playing for the French Club ASEC Mimosas. With the all seeing French eyes of the manager of the London club, Arsene Wenger brought Kolo Toure to Arsenal. He was among the 'Invincibles' team of 2004 season and hence won the league with them.
He began his Arsenal career alongside Sol Campbell in the central defence in the 2003/04 season. They formed a very strong partnership and their defence was a major part of them not losing a single match the entire season. With further players joining the team the season after, he was now restricted to playing cameo roles for the team's defence now, even though he gained the reputation of an attacking defender. But his ability to make partnerships again shined as he created a reputation for himself as the best defender in the Premier League alongside Senderos. After playing for long, he had gained the position of the most senior player in the team after the departure of Ljungberg and Henry. He even captained the team for a brief while.
Manchester City, in a race to catch the best talent in the league, quickly put up an offer for him. Kolo finally moved to Manchester in 2009. All though he couldn't provide any immediate impact, his presence in the team was felt. The  summer of 2010 saw his brother Yaya Toure join him to play at midfield. He was the captain for some time, but Mancini decided to give the captaincy to the prolific striker Carlos Tevez. He was caught in a doping scandal and was suspended for the 2010-11 season. He had around 14 appearances for the club in the 2011-12 season, which saw them winning the league- snatching it from Manchester United in the last few minutes.
He presently is a part of Liverpool FC and plays for Ivory Coast.
6. Nicolas Anelka( Arsenal, Chelsea)
ADVERTISEMENT
Article continues below this ad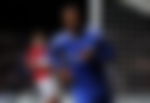 Like the other 3 players on the list, he was YET another Arsene Wenger deal for Arsenal from France. The Forward started his career at Paris Saint Germain at the age of 16. He was a potent striker for his age. But as he started scoring goals, the Frenchman brought him in England to play for Arsenal, and so he did. Joining at a young age of 17,  he did not get regular opportunities in the first team. 1997-98 season saw a change in fortunes him – he got playing time as Ian Wright got injured. His very first goal was against Manchester United and  he went on to help Arsenal win the League and FA cup  double the same season. His role in the successful season promoted him to first team place and he went on to become the top scorer for Arsenal in the 1997/98 season. As the club could not retain their title, the fans lashed out at the striker for his disinterest. Soon, he confessed to having wishes to move out of England, 'English Media' being a major reason. He moved to Spain, where he played for Real Madrid.
Ever since he left Arsenal, issues started chasing him. He was a record signing for Real Madrid at £22.3 million. He had initial success, but yet again, he broke out his relations with Vincente del Bosque, and it went from bad to worse, receiving 45-day suspension at one instance. As it was apparent that Real Madrid didn't work well, he moved back to his first club, Paris St. Germain. And surprise-surprise! Yet again he faced issues with the manager despite his good performance. Makes one think where the actual problem lies. He returned to the Premier League at Liverpool in December 2001 on a half season loan deal. After scoring enough times, he wasn't offered a permanent contract.
ADVERTISEMENT
Article continues below this ad
He went on to play for Manchester City, Fenerbrahce and Bolton Wanderers. Having helped the former two to improve their positions in the table, he couldn't do the same with Bolton and hence wished to leave the club in the hope of better prospects. It came in the form of Chelsea, in 2008. His start in the new season was quite a blast, as Drogba was missing from  the team due to an injury. He went on to win the golden boot for being the top scorer in the Premier League for 2008/09. The next season, he played a yet another major role for the club as he helped Chelsea win their third Premier League and his second.
He stayed in the club for another year before moving to China-Shanghai Shenhua and there on to Juventus, West Bromwich Albion and now Mumbai City FC. He is also infamously remembered for the French fiasco at the 2010 World Cup where he supposedly abused the Mexican coach at the half-time of the match between the 2 nations. He was hit with 18 matches ban from International football.