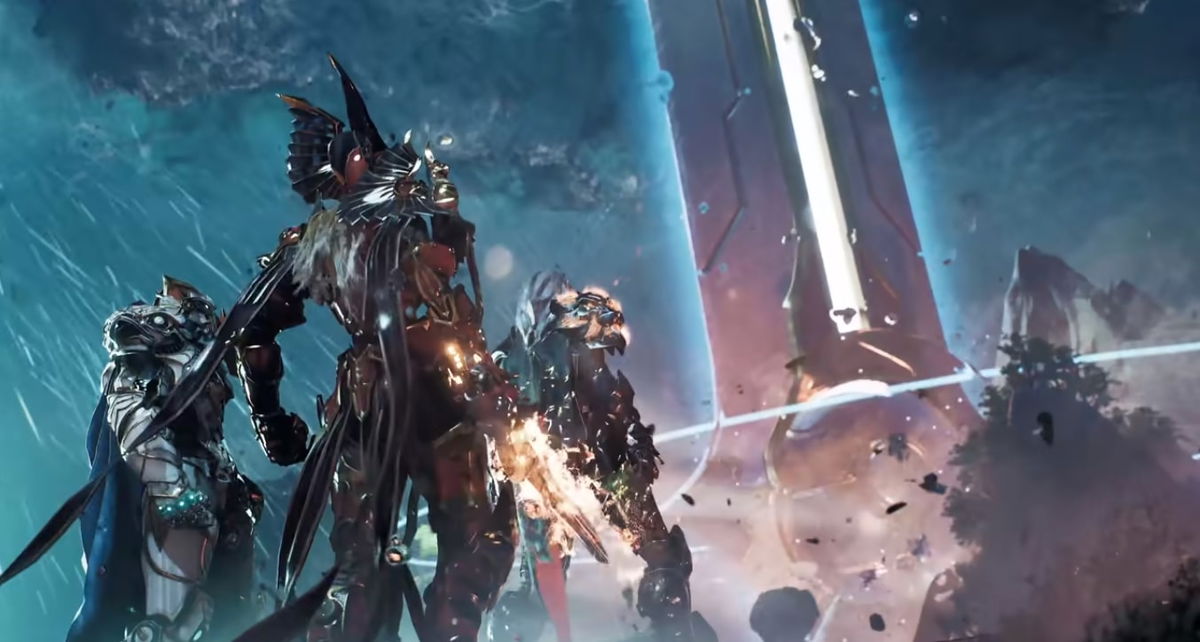 Our excitement for Sony's PlayStation 5 grows ever so strong with every passing week. The next-gen console promises to usher in a new era of gaming and we can hardly wait for it. Unfortunately, we don't really have much choice in the matter. While Sony is keeping tight-lipped on their console, we can still fuel our excitement with other news. As the reveal season approaches, we can expect the news on the next-gen games to start flowing gradually.
PlayStation 5 looter-slasher
As of now, not a lot is known about PS5. We do, however, know a teeny bit more about the games that will feature on the next-gen console. One of the first games announced for the new-age consoles was Godfall. The aRPG title is scheduled to release in the Holiday 2020 season, a similar release period cited for PS5 as well. The game will also launch on PC around the same time.
And now let's dive into some details about the game we know so far.
In an interview, the creative director revealed the general setting of Godfall's universe.
"The world is split up into the realms of Earth, Water, Air, Fire, and Spirit. You'll play as one of the last remnants of an exalted Knight's Order intent on stopping the apocalypse and preserving the last vestiges of their world."
According to the game's website, you can play the 'looter-slasher' solo as well as co-op with a two or three-member party.
Also Read– WATCH: Sony Drop Breathtaking Ghost of Tsushima 18-Minute Gameplay Footage
And now for the trailer and some leaked gameplay footage.
Check out the reveal trailer below.

And now for the gameplay footage.

Also Read– Sony Turns Up the Heat in PS5 v Xbox Series X Battle
As you can see from the footage above, Godfall will have third-person melee action, and the gameplay does look quite promising. It will also feature a fluid class system, meaning you can mix and match your character's abilities to create something versatile.
Godfall will be a timed-exclusive for PS5. This means Xbox Series X owners will have to wait awhile before they can play it. PC users, though, will get the game around the same time as PS5.