PlayStation 5: Exclusive Title Impresses Fans and Trumps Xbox Series X
Published 08/29/2020, 7:31 AM EDT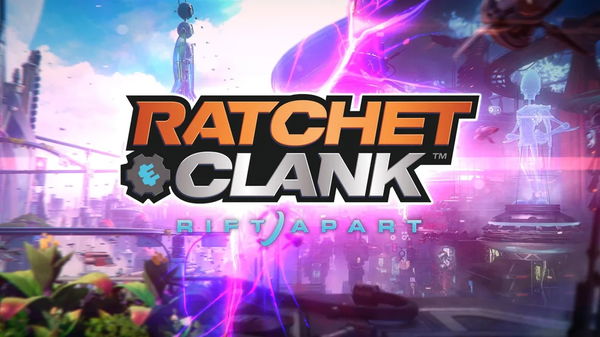 ---
---
The Gamescom 2020 provided massive updates on 35 games across all platforms. The biggest announcements of the event included Medal of Honor VR game, Fall Guys Season 2, and Call of Duty: Black Ops Cold War. But one preview that blew everyone away was the 7-minute gameplay reveal of the PlayStation 5-exclusive 'Ratchet and Clank: Rift Apart'.
ADVERTISEMENT
Article continues below this ad
Simply saying that the game looks stunning is, frankly, doing a disservice to it. In the game, Ratchet and Clank confront Dr. Nefarious, who plans to use the 'Dimensinator' to wreak havoc over the world.
As the two protagonists close in on him, they fall into different dimensions. They are separated, and Clank comes face-to-face with Ratchet's female counterpart in a different dimension.
ADVERTISEMENT
Article continues below this ad
Read: Gamescom 2020: Updates on COD Black Ops Cold War, Destiny 2, Ratchet and Clank, Fall Guys, Medal Honour and more
What makes the game so good is that there are no loading screens, thanks to the PS5's super-fast SSD. The graphics look stunning and the entire experience is mesmerizing. Take a look at this twitter thread from IGN editor Paul McCaffrey.
And now confirmed as a "launch window" game. If this turns out to be as great as it looks AND Spider-Man delivers at launch, Insomniac will have instantly justified whatever Sony spent to buy them.

— Ryan McCaffrey (@DMC_Ryan) August 27, 2020
PlayStation 5 DualSense controller will offer a different experience for Ratchet and Clank
ADVERTISEMENT
Article continues below this ad
Ratchet and Clank will be released within the PS5 launch window, according to Insomniac Creative Director Marcus Smith. He also explains how the DualSense controller will add to the game's experience to make it even more immersive.
"What you won't be able to experience by just watching the video of the demo is the amazing DualSense wireless controller and 3D audio. You'll also see Ratchet's brand-new arsenal on full display in this demo video, which includes new weapons such as the Burst Pistol, Topiary Sprinkler, Shatterbomb, and the Enforcer.
"Thanks to the haptic feedback and adaptive triggers on the DualSense wireless controller, we are able to make each weapon in Ratchet's out-of-this-world arsenal feel unique and more powerful than ever"
ADVERTISEMENT
Article continues below this ad
Insomniac definitely deserves the all praise it is getting. The preview looks great, and it will worry a lot of folks at the Xbox camp. With 'Halo: Infinite' now delayed, they have no big titles coming out closer to the launch of the console. This tips the scales towards PlayStation and puts Sony in a favorable position.
For now, 'Ratchet and Clank: Rift Apart' is an experience no gamer can afford to miss.
Trending Stories