PlayStation 5 Levels The Playing Field For Fortnite Console Players
Published 09/23/2020, 8:59 AM EDT

---
---
The latest PlayStation Showcase featured a new brand new video for Fortnite battle royale. A 35-second trailer showed off the next-generational graphical enhancement the free to play BR is going to experience in PS5. From the looks of it, Fortnite will not be the same anymore. 
ADVERTISEMENT
Article continues below this ad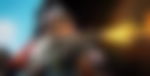 (Image Courtesy – iFireMonkey Youtube)
ADVERTISEMENT
Article continues below this ad
While games like Spider-Man: Miles Morales and Hogwarts Legacy stole the show, Fortnite appealed to the gaming community much more. iFireMonkey listed some points in his video explaining the main aspects that are going to be different in PS5. 
Why PlayStation showed Fortnite in their showcase?
The latest introduction of NVIDIA GeForce RTX 3080 comes as an advantage for all PC players. Priced at $699, it looks like the best option for all PC players, as it adds several new graphical features in-game. 
Thus, PlayStation has found the perfect way to counter this with their new PS5. Considering the last 12 months, Fortnite has seen a massive rise in the number of console players. 
Even competitive tournaments are dominated by them. This gave way to the controller Vs KBM debate. Hence, it is entirely plausible that PS4 players will want to shift to a new console to get that added advantage their PC competitors have. 
This was the prime reason why Sony decided to show a clip of Fortnite during their showcase. 
Epic Games' plan to make the game a platform
ADVERTISEMENT
Article continues below this ad
With the recent development in the Epic Vs. Apple saga, it is quite clear that Epic wants Fortnite to have a sustainable future. 
That way, the game would become a pillar of popular culture. They have already started this with the introduction of Party Royale and live events. 
Similarly, the significant collaborations with DC, Marvel, and John Wick have shown what possibilities the future holds. With artists and musicians collaborations, Fortnite is luring in fans and gamers alike. 
ADVERTISEMENT
Article continues below this ad
This subtle plan is one of the best the gaming world has ever witnessed. When we talk about era-defining games like CS:GO, Call Of Duty, Halo, which also has a competitive realm, Fortnite is firmly establishing itself there. 
At the same time, it is breaking boundaries by reaching out to millions of people, regardless of age. This way, the game is almost as good as a movie series or a book series.
Trending Stories