PlayStation 5: Shroud Unimpressed and Hilarious Dr DisRespect
Published 06/15/2020, 9:02 AM CDT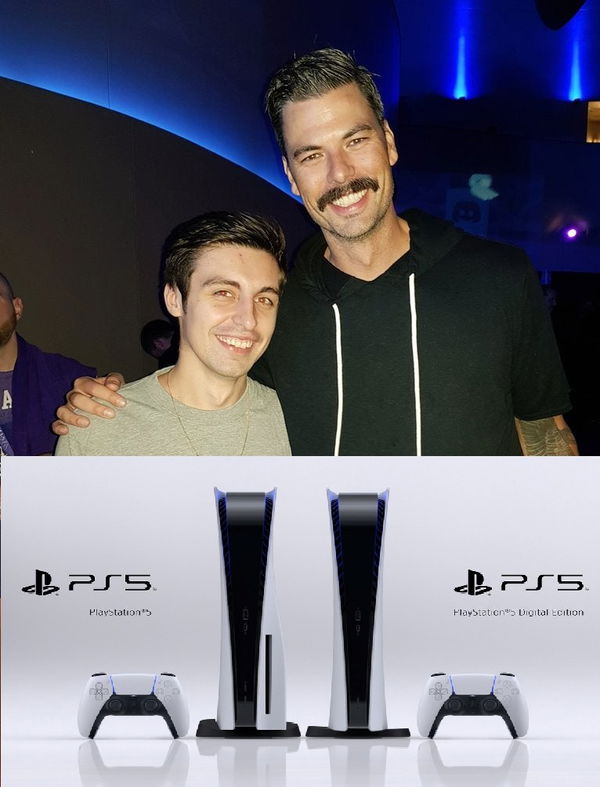 ---
---
Sony revealed PlayStation 5 on June 11 with two dozen games reveals as well. Several new and exclusive games were shown. The fans, as well as high-profile gamers and streamers, spoke their mind when it came to the next-gen console. DrDisrespect and Shroud are two of the biggest names in the gaming industry and they gave their view on this too. 
ADVERTISEMENT
Article continues below this ad
Dr Disrespect, known for his crude sense of humor, made quite sarcastic gestures when the Astro's Playroom trailer ran. It became quite popular on Twitter, and Shroud gave it a watch too. 
Shroud and DrDisrespect react to PlayStation 5 event
ADVERTISEMENT
Article continues below this ad
Like many others, the very first new game revealed at the event left the biggest impression on shroud.
"So what were you guys most excited about in the PlayStation reveal thing. I'll start with mine, Spider-Man."
Shroud spoke his mind right from the start, unlike Doc, he cuts straight to the chase. "It's all right. Average, average stuff." That was Shroud's reaction when he spoke about the event as a whole and the games showcased in it.
While he went a little below the belt while talking about how PS5 looks, "It looks like a router."
DrDisrespect, on the other hand, loved the portal concept shown in Ratchet & Clank. He liked it so much that he actually proposed a battle royale with the same concept. Imagine entering a portal from one dimension full of enemies, only to get into a new world where there are more threats. 
Read more – First Look At Sony PlayStation 5 And What It Brings
"I like the presentation of this reveal"
ADVERTISEMENT
Article continues below this ad
DrDisrespect watched the entire event on stream and commented on every game they displayed. Some of the games will be released on PC sooner or later; thus, it makes absolute sense. Doc enthusiastically said he might get a racing set up just to play the Gran Turismo game.
"I like the presentation of this reveal. Am I blown away by the content? Eh, no."
While most of the PlayStation fans may disagree, but perhaps, the content could have been better. A strong argument could be made that its just a KBM player's perspective. However, it is imperative that we remember that these veterans are experts.
ADVERTISEMENT
Article continues below this ad
They are the best, not only on keyboard and mouse but gaming as a whole. Both Shroud and DrDisrespect had valuable insight to give after seeing the PS 5 reveal. We believe its constructive criticism like this that will help anyone move forward.