PlayStation 5: Top 5 Must Buy Games of 2020-21
Published 05/18/2020, 12:05 PM EDT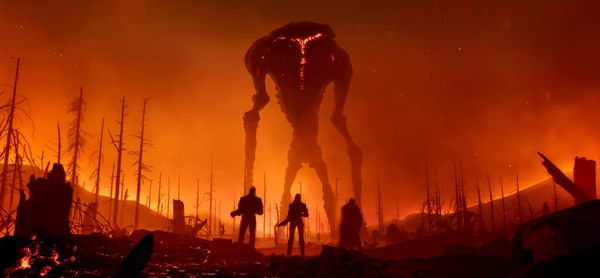 ---
---
The Holiday season 2020 will bring with it something we're all looking forward to- the next-gen consoles. After initial fears of a delay in launch, Sony recently stated PlayStation 5 remains on schedule. It's still a fair few months away, though, so we have some waiting to do yet. But a new generation of consoles comes a trove of new-age games. And with PS5 on the horizon, you can expect announcements regarding new titles to start flowing soon. Until then, however, let's take a look at the games that have already been announced.
ADVERTISEMENT
Article continues below this ad
Confirmed PlayStation 5 games
A few days back, we took a look at Godfall, one of the first timed-exclusives for PlayStation 5. Moreover, Epic Games recently announced Fortnite was coming for the next-gen consoles as well (duh).
ADVERTISEMENT
Article continues below this ad
But what about the rest of the games already confirmed for the new console?
Dive in and find out all about the exciting new titles you can play on your PS5 by the end of the year.
1. Outriders
Let's start off with an exciting one, shall we?
Outriders is confirmed to release for both PlayStation 5 and Xbox Series X. The RPG is set on a planet called Enoch and will feature fantasy elements. The third-person shooter looter will enable players to choose from four different class of characters, each boasting of unique abilities.
We know about three classes players can choose from, which are Trickster (manipulate time), Pyromancer (manipulate fire), and Devastator (seismic attacks).
Square Enix, the publisher behind outsiders, has given us a ton of refreshing games over the years. We expect this one to live up to its hype. Furthermore, the game will also release for the current-gen of consoles, so you do not necessarily need a PS5 to enjoy it.
Initially set for a summer release, it has since been delayed to December 2020.
2. Dying Light 2
Next up a game that everyone has been waiting for a long, long time. well, 4 years to be accurate and while that's not very long, it sure seems like it. Dying Light was an absolutely wonderful horror-survival, the best one I've played at least.
Along with the parkour action and combat, the second installment will rely heavily on player choices to shape the universe.

Here is a comprehensive gameplay reveal for the same.
In January, developers announced the release of the game was delayed indefinitely. You can expect it to come out in the latter half of the year.
3. Cyberpunk 2077
Although Cyberpunk 2077 will come out well before PlayStation 5 and be available on the current generation of consoles, we cannot wait to experience it on PS5. CD Projekt red has already confirmed that they will release an enhanced edition for the next-gen consoles, and we expect it to be a graphical spectacle.

Most of us who have been waiting for the game for years will probably have finished it by the time Sony launches their console. However, there's just no way we won't be playing it again on the new-age rig.
4. Starfield
While Bethesda hasn't really let slip much on their first new franchise in over two decades, we cannot help but get excited. The AAA title is well under development and will release before the highly-anticipated, yet faraway, Elder Scrolls 6.
Starfield will be a single-player RPG set in space, which is enough to get our lips smacking.
5. The Lord of the Rings: Gollum
The Lord of the Rings universe is always a great pull for us and many others we presume. Add to that a game based on one of the most interesting characters from Middle-Earth (which takes some doing) and we simply cannot wait for it.
ADVERTISEMENT
Article continues below this ad
The game will take place before the events of the Lord of the Rings trilogy, This makes for another good reason to play the game, exploring the game's take on the unexplored bits from Tolkein's massive lore.
The action-adventure game is set for a 2021 release and the studio has confirmed it will be a next-gen game.
Which game on PlayStation 5 are you excited for?
ADVERTISEMENT
Article continues below this ad
Of course, many games released on the current generation of consoles will also be playable on the upcoming consoles. While there are a few titles that studios have promised to deliver for PS5 and Xbox Series X as well, since little is known about them, we decided to avoid them (except Starfield; just couldn't resist).
Which game are you looking forward to the most?
Trending Stories