PlayStation 5 will Receive a Firmware Update Allowing SSD Expansion to Enhance Performance
Published 02/26/2021, 4:34 AM EST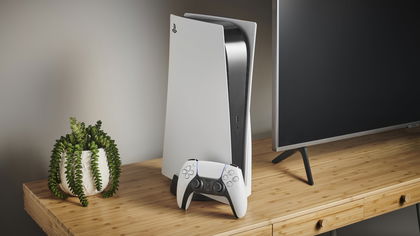 ---
---
The competition between the latest consoles by Microsoft and Sony is neck-to-neck. The PlayStation 5 and Xbox Series X|S are boasting of hardware and software capabilities that the other doesn't possess. With the Xbox flaunting the RDNA 2 architecture, Sony does not plan to stay silent.
ADVERTISEMENT
Article continues below this ad
In a surprising but fortunate piece of news, Bloomberg revealed information on a firmware update planned for the PlayStation 5. The PS5 update that arrives this summer will unlock two major hardware capabilities. Once these features arrive, the PS5 might take the edge over its competitors.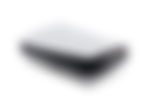 The firmware update will finally give room for SSD expansion in Sony's latest console. In an official statement, Sony said, "As previously announced, we are working to enable M.2 SSD storage expansion for PlayStation 5. The timing has not been announced, and details will be shared later."
ADVERTISEMENT
Article continues below this ad
The process is rather simple. All players need to do is take off the plastic cover and install an additional drive. This additional drive will have support for PS5 games too, something that was not possible before.
PlayStation 5 firmware update will also unlock higher cooling speed
Anonymous insiders have revealed that the upcoming firmware will also give a boost to the cooling fans installed in the PS5. This will prevent the console from overheating. Consequently, this will provide a performance boost to the console, and players can run heavy titles for longer durations.
The PlayStation 5 already has dedicated features to reduce loading times for titles. With a better cooling system that can reach much higher speeds, players can have a better gaming experience. Frame drops, laggy games, and crashes will no longer be an issue after the firmware update arrives.
ALSO READ: President Biden Signs Executive Order to Solve the Playstation and Xbox Supply Problem
ADVERTISEMENT
Article continues below this ad
PS5 users no longer need to choose between downloading games
Previously, with limited storage and games with huge installation sizes, players prioritized between titles they wanted to keep. However, the SSD expansion will allow them to keep as many games as possible. The 133GB Call of Duty and 70GB titles don't have to go anywhere.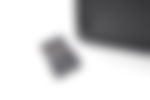 The proprietary Xbox Seagate 1TB expansion helped the Series X do something the PS5 previously couldn't. However, Sony customers no longer have to feel inferior to their Microsoft friends. Moreover, the third-party drive solution offers a wide variety of choices to the PlayStation 5 players. On the other hand, Xbox Series X players are limited to only one option.
ADVERTISEMENT
Article continues below this ad