PlayStation and Xbox Get Fortnite more Revenue than iOS, So Why is it not on xCloud?
Published 04/29/2021, 10:44 AM EDT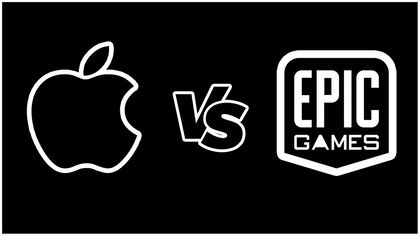 ---
---
The notorious Epic Games vs. Apple dispute over the presence of Fortnite on iOS platforms has taken several interesting turns over the past few months. The latest information comes as a massive setback to Epic Games as it totally contradicts one of its major arguments. The studio has constantly been claiming that iOS is a major revenue source for Fortnite. However, as it turns out, that is not the case.
ADVERTISEMENT
Article continues below this ad
Several court documents have come to public light as the case between the two corporate giants progresses. One of these documents also lists down the major revenue streams for Fortnite. Surprisingly, Apple devices comprise only 5%-7% of this revenue, contrary to the image Epic has tried to put forward.
This begs the question: Where does all the Fortnite money come from? The answer is 'consoles'. Sony's PlayStation and Microsoft's Xbox have been bringing in hundreds of millions of dollars to Fortnite since 2018.
ADVERTISEMENT
Article continues below this ad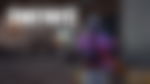 How important are the PlayStation and Xbox to Fortnite?
Between March 2018 and July 2020, PlayStation accounted for 46.8% of all the revenue generation for Epic's Battle Royale. Coming in second, even by a long shot, is Microsoft's Xbox, bringing in about 27.5% of Fortnite's total revenue. During the same period, PC, Nintendo, and Android accounted for the remaining 18.7% of Fortnite revenue. Even after July 2020, the share of consoles has been above 60%, while iOS dropped to a meager 5.8%. Looking at these figures, it seems like instead of being a top revenue source for Epic Games, iOS is, in fact, somewhere at the bottom.
This new revelation would put a major dent in Epic's case against Apple. Epic can no longer present a promising argument about how Apple has been unfair in removing Fortnite from its app store.
Epic Games is resisting an xCloud release
An xCloud release of Fortnite could solve most of Epic's issues against Apple. The cloud gaming service from Microsoft enables players to stream games directly to their mobile devices. If Epic launches its Battle Royale on the service, players could finally play the game on iOS devices.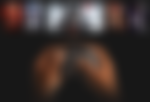 ADVERTISEMENT
Article continues below this ad
However, for some reason, Epic Games doesn't even seem to be making an effort on this end. In fact, the studio has openly denied the possibility of Fortnite ever launching on Microsoft xCloud. The reason behind this surprising decision is the possible competition between the Epic Games Store and the Microsoft Store.
"We viewed Microsoft's efforts with xCloud to be competitive with our PC offerings," said Joe Kreiner, Epic's vice president of business development.
Clearly, with no end in sight to the Apple vs. Epic dispute and the studio's decision not to get into xCloud, iOS fans are in for a long disappointment.
ADVERTISEMENT
Article continues below this ad
ALSO READ: Fortnite Update 16.30: Hidden Details You Might Have Missed