PlayStation: Metro Exodus' PC Version Adds Full Support for the PS5 DualSense Controller
Published 05/23/2021, 8:27 AM EDT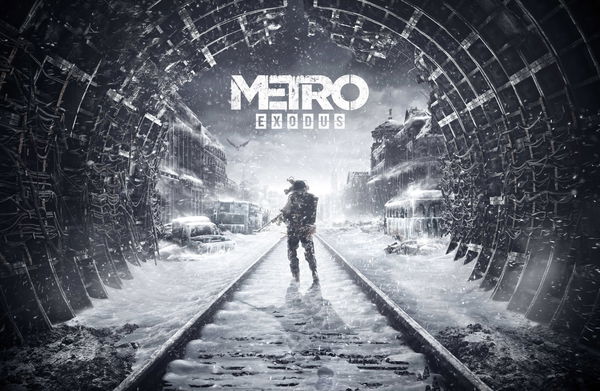 ---
---
The DualSense controller is one of the major elements of the new-gen gaming experience of PlayStation 5. With its release last year, the PS5 promised to revolutionize the gaming experience with its extremely powerful hardware. As it turned out, the new-gen console from the house of Sony did not fail to deliver. With 4K visuals at 120 FPS seamless gameplay, PS5 has proved itself to be a worthy gateway into the new-gen. However, perhaps the most crucial part of the immersive gaming experience that the console serves is the DualSense controller, which recreates the tactile experience of the in-game player through the means of haptic feedback.
ADVERTISEMENT
Article continues below this ad
This feature is so realistic and detailed that it has managed to redefine the gaming experience on the PlayStation 5. Although the PS4 DualShock controller also had a similar feature, it is nowhere near the performance DualSense delivers. As a result, a lot of new-gen PS5 titles have been making the best of the controller in terms of creating an immersive experience.
However, looks like this has crossed the boundaries of this platform and made its way into the gamut of PC gaming. The iconic post-apocalyptic FPS Metro Exodus: Enhanced Edition has become the first PC title to add DualSense support. The Extended Edition of Metro Exodus makes full utilization of the DualSense controller. However, as of now, it works best on the wired mode.
ADVERTISEMENT
Article continues below this ad
ADVERTISEMENT
Article continues below this ad
Further reading: Corpse Husband, Ludwig, and Others React to Sykkuno Playing With Captain Marvel Star, Brie Larson
The latest Metro Exodus update has added full support for the PlayStation 5 DualSense controller on PC
This is the first time a game on another platform has made complete utilization of the DualSense controller through a dedicated update, although the DualSense controller has been available for use on PC since its launch. The PS5 version of the game is yet to release. However, fans can already get an idea about what to expect in terms of the immersive experience on the console.
ADVERTISEMENT
Article continues below this ad
This has opened up a lot of possibilities for either platform. Following Horizon Zero Dawn, Sony expressed the desire of bringing more exclusives to PC. With dedicated updates, like in Metro Exodus, PC players will not miss out on the experience that DualSense aims to deliver. Moreover, this will let devs explore a whole new market for new gen PlayStation exclusives.