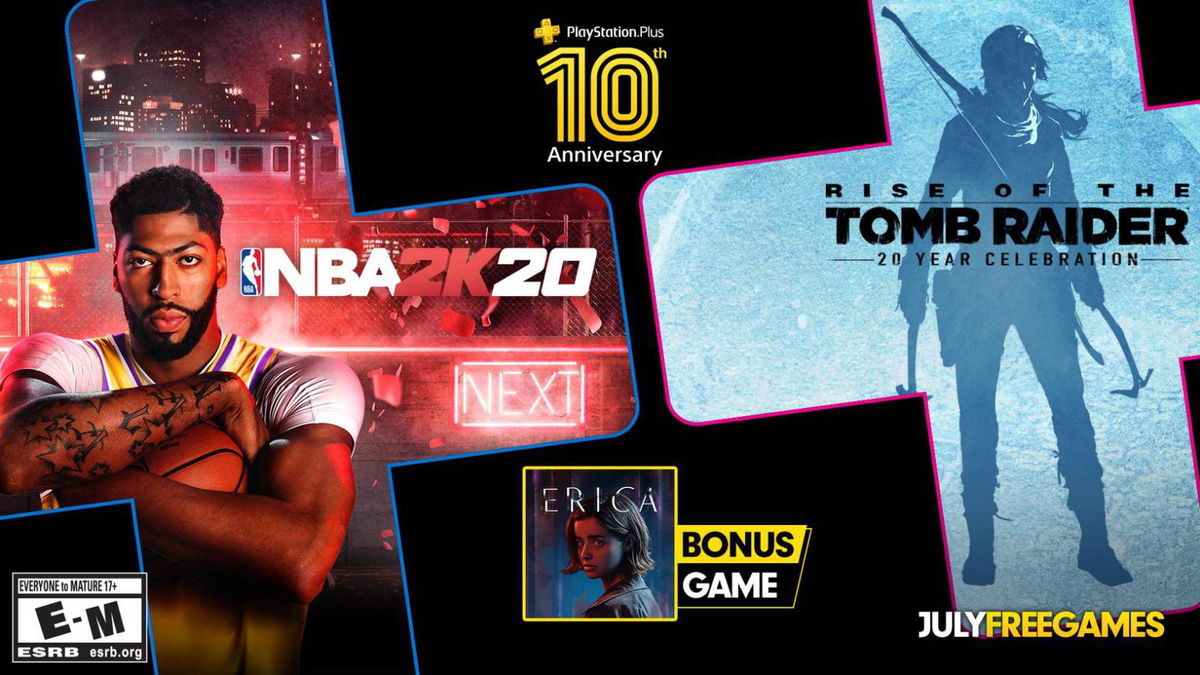 PlayStation Official Blog
Nick Maguire, General manager of PlayStation Global Store Services recently posted some exciting news for PlayStation Plus members. PlayStation Plus has been successful in bringing gamers together and create a PlayStation community, complete with discounts and offers for members for 10 years now. To celebrate their 10 year anniversary, Nick Maguire wrote an article on the official PlayStation blog thanking all the members of PlayStation Plus.
In this article, Nick also mentioned that to mark their 10 year anniversary, PS Plus will be adding a bonus game to the lineup of monthly games from the 7th of July to the 6th of August.
Read more: PlayStation: New Initiative Offers Significant Money for Finding Bugs
PlayStation Plus game lineup for July
NBA 2K20
NBA 2K20 is already being considered one of the most ambitious sports-based games right now. It has an immersive and creative story mode. This game is not just a sports simulation game. Through the multiplayer aspect of this game, players can come together and be a part of the basketball culture.
Rise of the Tomb Raider: 20 Year Celebration
Gear up with Lara Croft as she goes on a quest to find a powerful artifact that everyone is after. Trinity, a ruthless organization, has marked Lara as their target after she uncovers an ancient mystery. Set in Siberia, this game follows Lara Croft and her journey to find the Lost City of Kitezh and its secrets before Trinity does.
Erica
PlayStation describes this one as an "interactive thriller". Play as Erica, a young girl plagued with nightmares of her father's murder. Uncover the mystery behind this tragedy via new clues through the game. However, remember that your choices influence the development of the story, and multiple endings await you at the end. The Playstation official blog describes 'Erica' as:
"This feature-length cinematic experience merges high-fidelity Hollywood production values with engaging, tactile gameplay."
Read more: Spider-Man Miles Morales: What to Expect from The PS5 Exclusive
There's more to the PlayStation 10-year celebration
Nick added that PS Plus will be adding a free PS4 theme later this week to celebrate 10 years of PS Plus, which will be available on the PS Store for a limited time. In addition to this, PS Plus will be hosting a free online multiplayer weekend starting at 12:01 AM on the 4th of July and ends at 11:59 PM (respective local times) on the 5th of July. Note: This is only for those members who have not tried the online multiplayer benefit for PS Plus yet.
PlayStation Plus has come a long way since its arrival in 2010, starting from WipeOut HD to building a large community of gamers.