PlayStation Plus to Offer Star Wars: Squadrons for Free Among Others Games Throughout June
Published 05/27/2021, 11:32 AM EDT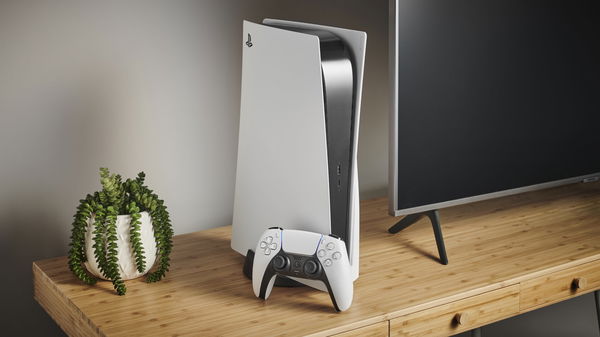 ---
---
Sony still doesn't have a service like the Xbox Game Pass to complement its consoles, but it does have the PlayStation Plus. The subscription service offers a variety of free games every month to the players. While some of these are indie titles, Sony ensures that it includes a popular game to make the offer more enticing.
ADVERTISEMENT
Article continues below this ad
PlayStation recently announced the lineup of free games coming to PS Plus this June. This time, the subscription service offers two completely new titles debuting with the PS Plus. In addition to these, Sony will also offer Star Wars: Squadrons to players for free. All three games arrive on June 1 but will depart on different days.
Operation: Tango and Virtua Fighter 5: Ultimate Showdown to debut on PlayStation Plus
ADVERTISEMENT
Article continues below this ad
Operation: Tango is finally releasing after getting delayed from its initial August 2020 release. While the game releases across all platforms, PlayStation Plus only offers the PS5 version to players. The game is an online co-op that divides players into two teams — Hackers or Agents.
As only their voice links them with each other, the team's objective will be to complete a series of missions. Naturally, with voice being the key to victory, Operation: Tango requires both sets of players to have access to a working microphone. The game will be available to players till Monday, July 5.
The second game takes fans on a trip down memory lane as Sega releases an exclusive console version of Virtua Fighter 5. The classic fighter game gets an upgrade in mechanics and graphics as the remake debuts on PlayStation Plus. Coming on June 1 as well, Virtua Fighter 5: Ultimate Showdown will stay on the subscription service for two months before departing on Monday, August 2.
ADVERTISEMENT
Article continues below this ad
Enjoy Star Wars: Squadrons on PS VR for free
Star Wars: Squadrons will come to PlayStation Plus along with its VR version. While players on the PS4 and PS5 can enjoy the game, the PS VR version will certainly take their experience to a whole new level. The game asks players to take control of the iconic X-Wing from the series and partake in space dogfights.
The game also leaves PS Plus on Monday, July 5, alongside Operation: Tango. As fans wait for new free games to arrive, this might be the last chance to get their hands on the May lineup of PS Plus games which also includes Battlefield 5.
ADVERTISEMENT
Article continues below this ad
ALSO READ: Sony Continues to Plan Big After Discord Investment by Bringing PlayStation Exclusives to Smartphones