PlayStation: Spiderman to Feature In The Next Avengers Game Next Year
Published 08/03/2020, 4:38 PM EDT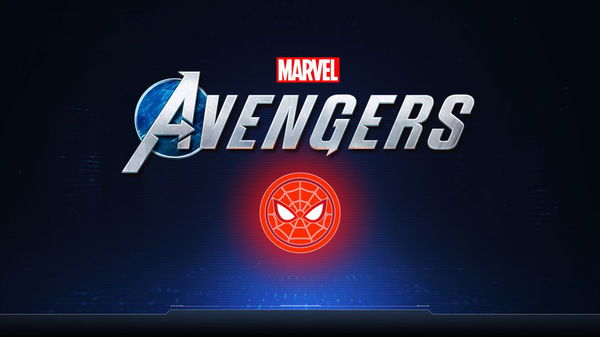 So you all know about the Marvel Avengers game set to release this September on PlayStation? Well, Jeff Adams, the associate director of Crystal Dynamics, has announced that our friendly neighborhood Spider-Man will be a playable character next year, along with Eath's mightiest heroes in the upcoming Avengers game. He is really excited about this, as he says on the PlayStation official blog post.
ADVERTISEMENT
Article continues below this ad
Jeff says that being a huge fan of Marvel, this is really personal to him.
"But despite my enjoyment of Captain America, Iron Man Black Widow, and the other Avengers, there was always one character I saw myself reflected in, and that was Peter Parker: The Sensational Spider-Man."
In the blog post, he talks in detail behind the idea of Spiderman in the upcoming Avengers game.
Further reading: Sony Announces Next PlayStation Event For August
Jeff Adams explains his thoughts behind Spiderman being a part of the Avengers in the PlayStation title
Spiderman's ability to adapt to any given surroundings is something Jeff wants to incorporate in the game.
"A familiar but fresh Spider-Man who needs to evolve to take on global threats alongside Earth's Mightiest Heroes."
ADVERTISEMENT
Article continues below this ad
And we could not agree more. Spiderman's charm heavily lies in the fact that he is just a friend who wants to keep the neighborhood safe but the parameters of how big a world he can save ropes in his evolution to become an Avenger. Because with great power comes great responsibility, right?
Now, this naturally brings us to the question of the combat system for him. According to Jeff, the Lead Combat Designer, Vince Napoli is working hard to make his moves and fighting style "as great on the sticks as he is on the page."
Devs are incorporating Spiderman's acrobatic abilities to make the transition from movement to combat really seamless in the game. In addition to this, there will be a variety of web configurations and gadgets to enhance the experience of swinging around. The skill upgrade system will allow you to equip and upgrade the iconic skills and abilities. In terms of the suit, they are still in the process of conceptualizing it. But Jeff says that players can expect to see the influence of the vintage Spiderman look created by Steve Ditko mainly.
ADVERTISEMENT
Article continues below this ad
Spiderman will be available in the game as a playable character for free to those with the base game. There will be an in-game event that will introduce him to the wider world of Marvel's Avengers. The event will comprise of various challenges for the character that will put his abilities to test. Well, looks like we just got more impatient for 2021!
Source: Blog.playstation.com