PlayStation Studio Working on New IP With Assassin's Creed and Watch Dogs Co-Creator at the Helm
Published 03/18/2021, 5:57 AM EDT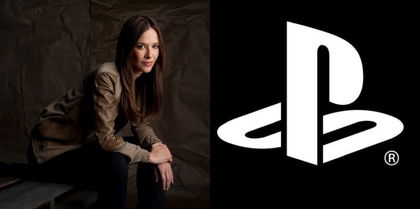 ---
---
Within two years of its hyped launch, Google Stadia has announced the sudden shutdown of its venture. Jade Raymond, along with her group of talented and creative developers, found themselves jobless overnight. While a prominent studio would definitely have picked up a gifted game creator like her who has delivered two international hit franchises- Assassin's Creed and Watch Dogs, within weeks of Stadia's shutdown, Raymond announced her own independent studio with PlayStation.
ADVERTISEMENT
Article continues below this ad
On March 16, 2021, Jade announced her new Montreal-based development studio backed up by Sony. She announced the studio, Haven Entertainment Studios, on a PlayStation Blog and added basic information about their ideologies. She adds they are working on an unnamed new IP for PlayStation. Needless to say, her addition to PlayStation partnered studios is priceless and definitely will yield fruitful results.
ADVERTISEMENT
Article continues below this ad
PlayStation x Haven- What we can expect
In the announcement blog, Jade explains the troubles she went through in the past twelve months. How her working with Stadia and then abruptly leaving it midway affected her.
"As I took stock of my career over the last few years and started to think about what to do next, I came to a very simple conclusion: I need to get back to what I love doing most, and do so in a way that gives our team the freedom to explore, inspire, and create."
The "pandemic, social injustice, and job elimination" and the suffering of her close friends and family transformed her. She questioned her work and what she really wants. The answer anytime was her love for the gaming industry.
"Whether it's playing Settlers of Catan with my kids or Valheim with my team, games continue to bring me joy. They're a way to relax, connect, and share experiences with people I care about. And the act of making games is, in many ways, even more fulfilling.
"Getting to bring together experts across so many different creative fields – from music composers, to concept artists, to programmers (yes! programmers are creative too!) into a perfectly synched orchestra that delivers new worlds for players to explore. For me, there is nothing more fulfilling or rewarding I can imagine doing."
Looking back, Jade wants to do things differently this time…
ADVERTISEMENT
Article continues below this ad
Back in Stadia, Jade and her team did not get the creative freedom and independence to showcase their talent. At EA Games, the company forced her to develop using the broken Frostbite Engine. However, the failure in both instances shows the company's inability to foster talent. Therefore, here at Haven, she has promised to do things differently.
The team at Haven comprises many developers she has worked with over the years. Together they want to cultivate their passion for games and create the perfect match with PlayStation. They aspire to recreate the magic in development with fun and "without any barriers or impediments". That, backed up with Sony's belief in bringing joy to people's lives through games, will help them grow exponentially.
ADVERTISEMENT
Article continues below this ad
Fans have high expectations from Haven Entertainment Studios and Jade Raymond. While she did not announce any date for the new IP's release, we can hope for another spectacular product from Raymond and her new team.