Pokemon GO Grosses Over $3 Billion in Four Years
Published 07/07/2020, 11:15 AM EDT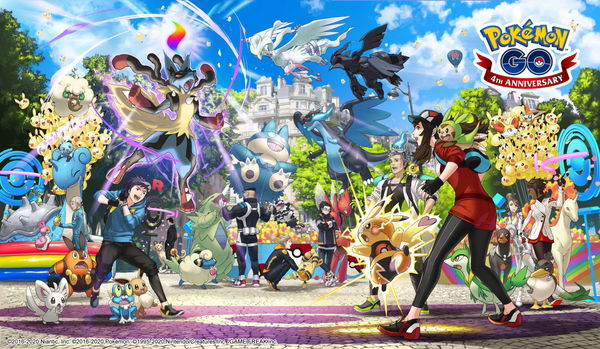 ---
---
It has been four years already since players all over the world saw an opportunity to virtually follow Ash Ketchum's footsteps holding the hands of Niantic. Pokemon GO was an instant phenomenon and built a huge player base almost instantly. This augmented-reality based game allowed players to virtually locate and capture pokemon and become pokemon trainers. Over the years, the game has seen a constant growth in popularity. Yesterday, the game celebrated its four-year anniversary with Pokemon GO Fest 2020.
ADVERTISEMENT
Article continues below this ad
But exactly how large has the game grown since its inception? The Mobile Intelligence firm Sensor Tower gives us some idea. According to their data, Pokemon GO has grossed over $3.6 billion dollars in lifetime revenue. The game generated $832.5 million within six months of its launch, and in 2019 the game generated $905 million worldwide.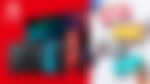 ADVERTISEMENT
Article continues below this ad
Pokemon GO remains at the apex of location-based gaming
Although there have been many more games working on the same augmented-reality systems, none of them have managed to make it as big as Pokemon GO has. Sensor provides some examples.
Dragon Quest Walk, from the house of Square Enix, can be considered a challenger to this game right now. Launched in September 2019, this Japan-based game has grossed over $540 million in player spending. In terms of success, next up would be Jurassic World Alive from Ludia. Jurassic World tried to meet John Hammond's dreams as it generated $76.5 million. Tencent has managed to keep up in this league with $70 million generated from iOS users in China alone.
Pokemon GO has generated $1.3 billion in the US alone, which accounts for 35.4% of the total player spending of the game. Google Play has received 53.6 of player spending for the game, amounting to $1.9 billion. The App Store has generated close to $1.7 billion in revenue for the game.
ADVERTISEMENT
Article continues below this ad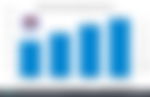 (Source: sensortower.com)
The game may see a spike in revenue and user activity
ADVERTISEMENT
Article continues below this ad
To comply with the global lockdown situation, the devs had changed the game to make it fit for indoor playing. But since most of the regions have already ended lockdown with many more to follow, the game might see a spike in user activity, and hence, in revenue. Given the revenue figures from the first half of 2020($445.3 million), the game may well surpass its own records from 2019.
Now that's a fitting birthday present for a blockbuster.
Trending Stories