Pokemon: Twitter Reacts to Pokemon Day With Their Most Underrated Pokemon
Published 03/01/2021, 7:30 AM EST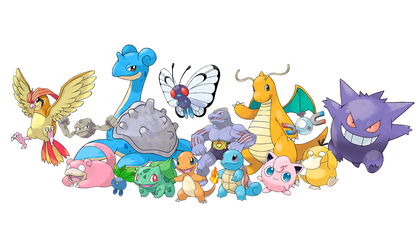 ---
---
The popular Japanese franchise, Pokemon, celebrated Pokemon Day on February 27. It was the 25th anniversary of the release of Pokemon Red and Green in 1996. In fact, the two games were the first in the franchise and released on the original Gameboy. Nintendo will celebrate the anniversary with some major news regarding the future of this franchise in an event.
Millions of fans around the world showed their love and support to the iconic franchise. On a tweet posted by Twitch, fans showed their love for certain characters who they felt were under appreciated.
Twitter shows their favorite underappreciated Pokemon
Fans around the world flooded the tweet to give the spotlight to many unsung characters of the franchise. Many of these Pokemon don't get the same amount of love as the popular ones, such as Pikachu or Snorlax. The Pokedex currently has almost 900 Pokemon, and it looks like the roster won't stop increasing.
One of the more popular underrated choices for many of the fans included the electric type Pokemon, Minun and Plusle. Along with that, one fan stuck to his opinion of Torterra being the one. Further, fans also mentioned the dual-threat nature of Dhelmise from Generation VII. The dark type Mightyena also had some great reviews from the players.
Other choices for the most underrated included Pokemon Maractus, the grass type from Generation V and Gastrodon for its tank nature. Furfrou and Yanmega rounded out the most popular selections in the last list that many agreed with.
The Outliers
It wouldn't be a list of underrated Pokemon list without some huge glaring errors and funny tweets to back up with it. Fans always mix up their opinions by adding a popular or overpowered character to the list of underappreciated ones. Consequently, fans on Twitter had a great opportunity to make hilarious jokes and reactions to go along with it.
Naturally, it wouldn't be a Pokemon thread without a Digimon joke to go with it. Many consider the Digimon franchise to be a rip-off, but everyone loves them too.
Many fans selected the more popular ones, including Charizard and Lucario. Notably, even the loving nature of Oshawott received some love.
For 25 years, Pokemon has provided a lot of entertainment for players of all age groups. Now, because of games like Pokemon Go on mobile devices, it looks like it will continue for the years ahead.