Pokémon Unite Vows to Resolve Major Bug Ruining Fans' Experiences
Published 12/14/2021, 11:16 AM EST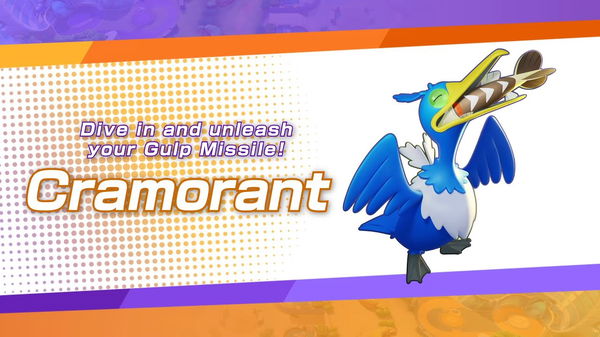 ---
---
Pokémon Unite is growing at tremendous speed and might become the best Pokémon game for Nintendo. Furthermore, it is available for mobile devices as well as Switch consoles, which attracts more users. Because it's a multiplayer game, players always develop a tendency to be the best and overcome many other users.
ADVERTISEMENT
Article continues below this ad
Moreover, the new update for the game is only a few days away and everyone is very excited about it. Not to mention, developers have already announced that a new Pokémon, Dragonite, will make its appearance on December 19. Interestingly, they also announced their concerns regarding the in-game bug regarding Cramorant.
DIVE DEEPER: Pokémon Unite Announce Exciting New Addition For Fans to Catch In the Game
ADVERTISEMENT
Article continues below this ad
TiMi-Studio steps up to solve the Cramorant bug in Pokémon Unite
Cramorant is an A-Tier Attacker Pokémon with an Expert Difficulty to play. Furthermore, most of its attacks are ranged attacks, such as Whirlpool, Feather Dance, Surf, Dive, Hurricane, Air Slash, Gatling Gulp Missile. However, players are encountering a bug with this Pokémon, which is making them extremely furious.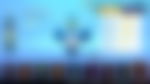 The recent bug allows Cramorant to become invincible for the entire game, meaning no one can deal damage to this Pokémon. Because of this, many Cramorant trainers have been using this Pokémon in arenas to get more advantage over their opponents. Here's how you can use the Cramorant bug to your advantage:
Select Cramorant as the Pokémon and pick Goal-Getter as the battle item.
Score some points as soon as the match starts.
After that, stand in an enemy goal and use Goal Getter, Whirlpool under you. This is followed by scoring in the given order. Make sure to execute each of the aforementioned steps as quickly as possible.
ADVERTISEMENT
Article continues below this ad
Attention Trainers! We are currently aware of a major bug regarding Cramorant. We are in the process of resolving this, but we ask that you please refrain from purposeful usage of the bug in-game.

Thank you for your patience and understanding! #PokemonUNITE

— Pokémon UNITE (@PokemonUnite) December 13, 2021
Players should also note that, if you try to use the Cramorant bug in online games, it will end up getting you banned. TiMi-Studio has also announced that it will soon take action regarding this bug. In addition to that, developers also asked players to refrain themselves from using the bug intentionally until they remove it from the game.
ADVERTISEMENT
Article continues below this ad
Watch this story: Toughest Video Game Bosses of all time
Are you happy that developers are finally taking action regarding the Cramorant bug? Let us know in the comments down below.