Pokimane Doesn't Want to Live in a Costco With Disguised Toast
Published 04/03/2021, 12:55 PM EDT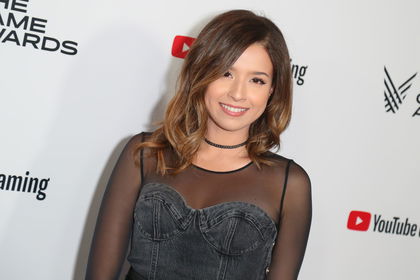 ---
---
OfflineTV members have been living in the Offline House for quite some time now. While Pokimane has a place of her own, Scarra, LilyPichu, Michael Reeves, Disguised Toast, and a few others live in the same house. The house serves as both a residence to the streamers as well as their own studio.
ADVERTISEMENT
Article continues below this ad
Previously, Pokimane informed her fans that she has plans to move. The popular Twitch streamer had two options, either she lives alone or moves back to the OTV house. While she is still finalizing her moving plans, a fan asked her an interesting question during her recent live stream.
"Hey Poki. I have kind of a weird question for you. If you and offline had to move in and live in an abandoned building that's NOT meant for living in (like an abandoned movie theatre, high school, chuck e cheese), what building would it be?"
ADVERTISEMENT
Article continues below this ad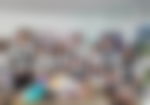 Pokimane suggested that a high school would be a perfect choice given the fact that it will be big. Moreover, a high school will have many rooms to accommodate all the members. However, another fan believed that there is only one right answer to that question, and it is a Costco.
ALSO READ: Pokimane, Michael Reeves, LilyPichu, Scarra, and Yvonne Come Together For an OfflineTV Challenge
Pokimane reminisces the time Disguised Toast pleasured himself
For a moment, Poki thought that a Costco indeed would be the perfect choice if Offline had to move into an abandoned building. However, after giving it a bit more thought, the Twitch streamer realized it would be a horrible idea. Interestingly, the reason Pokimane gave for not wanting to go for a Costco is extremely hilarious.
Poki realized that a Costco wouldn't have any rooms. Therefore, the activities of all the members will be visible/audible to everyone else. There would be no privacy at all. And while she was fine with this till a certain extent, she wasn't willing to accommodate Disguised Toast's vices.
"A Costco doesn't have rooms. So if Toast wants to f*p to whatever Toast f*ps to, I would have to hear him. It's going to be so wide and open, and I don't want to hear him again. We've had enough occurrences like that in the pas-."
ADVERTISEMENT
Article continues below this ad
She broke off into laughter without even being able to complete her sentence. Whether Pokimane was talking about an actual instance is still unclear. However, Disguised Toast had previously said that if the quarantine had taught him one thing, it was about limits to self-pleasure.
This quarantine has taught me that there is, in fact, a limit to how many times I can fap in a day.

— Disguised Toast (@DisguisedToast) March 31, 2020
ADVERTISEMENT
Article continues below this ad
Fortunately, if Poki is so hilarious right now, she would only get funnier once she moves into the Offline house. Watching her create content will all those members from the same house would indeed be exciting.