Pokimane, Michael Reeves, Disguised Toast, Lilypichu, and Scarra Go Head to Head in an OfflineTV Valorant Tournament Featuring Their Own Teams
Published 04/17/2021, 8:43 AM EDT
---
---
The craze of Valorant has now taken over OfflineTV and its members. Riot's FPS game is the talk of the Offline house, and none of the members can stay away from showing off their shooting skills. Disguised Toast, Scarra, Pokimane, Lilypichu, and Michael Reeves have all been playing Valorant for quite some time now. Therefore, they realized it's time to take it to the next level.
ADVERTISEMENT
Article continues below this ad
Five OfflineTV members have picked their own teams for a 5v5 Valorant tournament taking place on April 17-18. The OfflineTV Charity Valorant Invitational aims to raise money for the Social Impact Fund. Therefore, OTV is going to stream all the games on its Twitch channel, and all the proceeds will go to the charity.
The tournament starts on April 17 at 12.30 PST, and OTV boasts of "some fun games and prizes." While the five captains are OTV members, they have star-studded teams, including big names such as Myth, Masayoshi, Jacksepticeye, Bnans, and many more.
ADVERTISEMENT
Article continues below this ad
From Team Pokimane to Team Toast, all the teams for the OTV Valorant Invitational
OfflineTV recently released all the teams for the upcoming invitational. While all the teams are fairly balanced, there might be a few sides heavier than the rest. Here are the official teams for the OfflineTV Charity Valorant Invitational:
1. Team Poki:
Jacksepticeye
Babo Abe
Sydeon
Seanic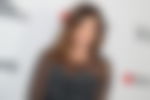 Kristoferyee
Peter Park
Natsumiii
Masayoshi
Brookeab
Fuslie
Myth
Quarterjade
Yvonnie
Jummy
Hjune
Edison Park
Shiphtur
Ariasaki
Bnans
Bot Lily and Scarra have amazing teams with a couple of players to do the heavy lifting. However, with an almost equal skillset all around, it will be extremely interesting to see which team takes home the win.
Regardless of the competition, just the fact that fans could see their favorite streamers such as Pokimane, Disguised Toast, Michael Reeves, and even Valkyrae play together is going to be really fun.
OfflineTV members hype up the Valorant Charity Invitational
Following the announcement, all the team members took to Twitter to express how excited they are about the tournament. Unfortunately, Sykkuno and Ryan Higa had to miss out on the event. However, Disguised Toast made sure he features them through fan art while their fans miss them.
Valkyrae, BrookeAB, Yvonne also joined in to cheer their respective team, while Scarra boasted of getting an ace in the tournament.
TEAM MICHAEL WOOOOOOOOOOOO LETS GOOO

— yvonne 🌸 (@yvonnie) April 17, 2021
ADVERTISEMENT
Article continues below this ad
i'm getting an ace for sure this tourney

— scarra (@scarra) April 17, 2021
Join in on the OfflineTV Twitch channel to support the charity and watch your favorite streamers battle it out to come on top as the best Valorant team. Ultimately, it's more about content and fun rather than competition and winning, something OfflineTV knows best.
ADVERTISEMENT
Article continues below this ad
ALSO READ: Pokimane, Michael Reeves, LilyPichu, Scarra, and Yvonne Come Together For an OfflineTV Challenge