Pokimane Tears Up as Disguised Toast, Valkyrae, and Other Twitch Streamers Wish Her a Happy Birthday
Published 05/15/2021, 6:09 AM EDT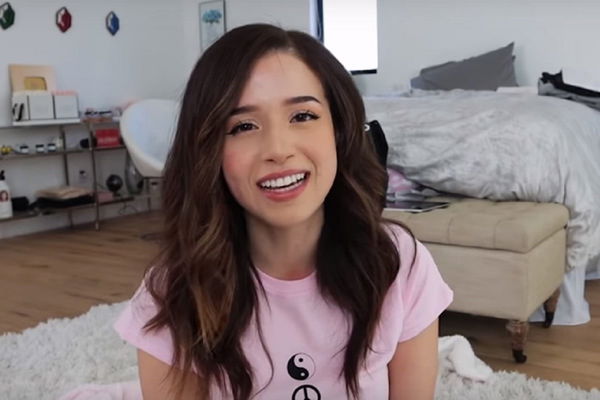 ---
---
Over the years, Imane "Pokimane" Anys has solidified her place as one of the most popular streamers on Twitch. She is also a part of OfflineTV, which comprises the likes of Disguised Toast, yvonnie, and others. From getting her own Fortnite emote to co-hosting Valorant tournaments, Anys has achieved it all.
ADVERTISEMENT
Article continues below this ad
Pokimane's fans and friends leave no opportunity to appreciate and motivate her. Naturally, this trend continued when the streamer recently celebrated her 25th birthday. With a plethora of heartwarming wishes at her disposal, Pokimane couldn't resist and got emotional on stream.
Pokimane did the 'hot-tub' stream with Disguised Toast and OTV members on her birthday
ADVERTISEMENT
Article continues below this ad
Hot tub streams are the new big thing on Twitch at the moment. Apparently, many creators regularly stream in hot tubs while wearing bathing suits, and Twitch does not seem to have a problem with it.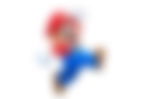 Instead of criticizing hot-tub streams like Ninja and xQc, Pokimane did it herself on May 14. As expected, this stream turned out to be a huge hit, and OfflineTV members also wished Pokimane a happy birthday in a hot-tub.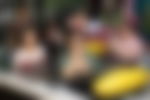 Soon after hosting her first hot-tub stream, Anys interacted with her fans and reacted to the countless wishes by her fellow streamers. These included Valkyrae ,Corpse Husband, and Sykkuno, who thanked her for inspiring them and appreciated her hard work.
Here are some wishes by Pokimane's friends and fellow streamers:
HAPPY BIRTHDAY IMANEEEE

— Corpse Husband (@Corpse_Husband) May 14, 2021
Happy birthday!! You're one of the hardest workers in the industry and wish you nothing but the best in life. To much happiness and health 🔥💜

— Classify 😼 (@Class) May 14, 2021
Happiest birf to ma roomie, ma Queen, ma inspiration, ma love and most importantly ma friend. Have the best day @pokimanelol you are loved❤️❤️❤️❤️❤️❤️❤️❤️

— rae ☀️ (@Valkyrae) May 14, 2021
Pokimane's reaction to the appreciation by Twitch community
It comes as no surprise that streamers constantly receive unnecessary criticism and hate on the internet. Pokimane is no exception, as she has faced the wrath of trolls and haters on several occasions.
Anys had been witnessing this culture for so long that she had gotten used to it. As a result, the overwhelmingly positive atmosphere on her birthday surprised her, and consequently, she teared up.
ADVERTISEMENT
Article continues below this ad
"The reason I tear up is because like, I remember when this happened, I think I was so used to people discrediting any accomplishment, or anything that I did ever. That, I wasn't even tearing up like I am now." 
In a recent video, CorpseFans covered the several birthday wishes Pokimane received:
ADVERTISEMENT
Article continues below this ad
Pokimane's birthday certainly lived up to the expectations of millions of fans around the world. From the highly anticipated hot-tub stream, to their favorite streamer shedding tears of joy, they could witness so much in a single day.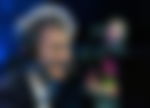 Trending Stories