Pokimane, Valkyrae, and Jacksepticeye React as Disguised Toast Plays Last Game of Among Us
Published 06/03/2021, 8:45 AM EDT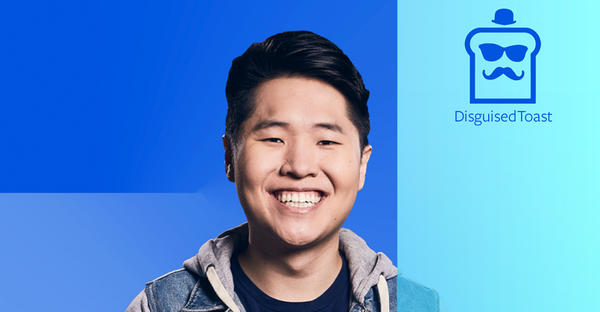 Disguised Toast is one of the most popular Among Us streamers. He is considered the 'King of Among Us' because of his intense and ingenious gameplay. However, with the downfall of Among Us, many streamers are shifting to other games including Toast.
ADVERTISEMENT
Article continues below this ad
However, Toast put the last episode of Among Us and told his entire journey of playing the game. Several streamers encouraged him for his hard work and said they are interested to see where he will go from here.
ADVERTISEMENT
Article continues below this ad
Disguised Toast final episode of Among Us
Jeremy Wang, better known by his alias Disguised Toast, has tricked his fellow crewmates in ways that no one could have imagined. Moreover, he sneaks out of difficult situations like it's a piece of cake. Recently, Disguised Toast posted a video on his YouTube channel where he told his journey of Among Us to his fans.
It was a long journey and Toast reveals how he first played the game with just four people. Sykkuno, Scarra, and lily were the ones to play the game with him for the first time. Toast played in a Cyan outfit in his first match, not even realizing that Cyan would become his signature color in the future.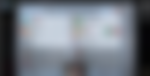 Wang showed a unique gameplay style even when he was just learning to do all the tasks. It was very interesting to see the wittiest player in the community learning the basics of the game. Within no time, their lobby grew and many famous streamers like Pokimane, Valkyrae, and Jacksepticeye also joined.
hope you guys liked the final episode of among us <3

— Disguised Toast (@DisguisedToast) June 2, 2021
Toast even gave his thoughts on what he thinks is the reason for Among Us's sudden rise in popularity. He said, "I think it was the perfect storm, because COVID was at its peak and everything was closed, you can't go outside and nobody was interacting with anyone."
Famous streamers got emotional at Toast's Tweet
Many of his friends joined to give a big farewell to Among Us. Toast even tweeted and asked his followers whether they liked the final episode.
U BELONG AT THE COOL KIDS TABLE 😎

— pokimane (@pokimanelol) June 2, 2021
It was emotional! It's been an honour sir o7 <3

— Jacksepticeye (@Jacksepticeye) June 2, 2021
ADVERTISEMENT
Article continues below this ad
Toast also shared a heartwarming memory in his video where he mentioned the three amigos' part. Valkyrae said," Toast invited me again, and I was like, Wow, Thank you! And then Toast said, You, Me, and Sykkuno are the three amigos. You two will always be my first to invite in Among Us."
Valkyrae naturally got emotional watching this clip of him talking about the three amigos in the video. In addition to that, even Among Us officially tweeted and thanked Toast for all his hard work and that they are excited to see his future.
😭❤️ watched and sooo many feelings!

Thank u for playing and uploading so much content, can't wait to see what else u do. We love seeing y'all grow from it, and there are so many other games that deserve attention. Thanks for landing on us for awhile 💗 See u at the next update!

— Among Us (@AmongUsGame) June 2, 2021
ADVERTISEMENT
Article continues below this ad
WATCH THIS STORY: Upcoming characters in Genshin Impact