Poland 1-1 Portugal AET (3-5 Penalties) : 5 Talking Points
Published 07/01/2016, 2:57 PM EDT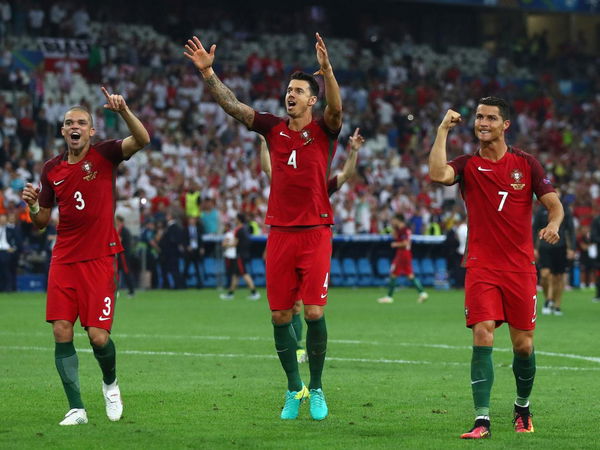 ---
---
Portugal beat Poland to book a place in the semi finals of the Euro 2016. The game ended 1-1 after the extra time when an early goal by Lewandowski was cancelled out by a deflected strike from 18 year old Renato Sanches. The penalty shootout ended 3-5 in Portugal's favor as Jakub Blaszczykowski's penalty was saved by Rui Patricio and Portugal scored all five of them. Here we have a look at 5 talking points about the game.
ADVERTISEMENT
Article continues below this ad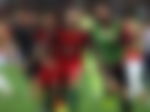 ADVERTISEMENT
Article continues below this ad
1. Lewandowski's early stunner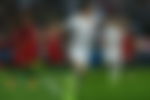 The match had just started and it didn't even take 2 minutes for Poland to score with their captain finally getting his name on to the scoresheet, having been goalless in the first four games. It was some poor defending from Portugal as Lewandowski was not properly marked by William Carvalho as he guided the ball home scoring the second fastest goal in Euro history. Poland looked completely in control in the initial stages and looked likely to cause an upset until some brilliance from Nani and Sanches. Lewandowski kept testing the Portuguese defense time and again in the first half as he got more involved in the attack today than before.
2. Pepe total beast at the back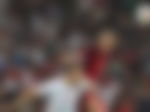 Pepe was the best player of the night, as every time Poland tried to hit back on counter he was there to carve Portugal out from the danger. He made numerous clearances and interceptions and important blocks to make sure Poland didn't score again after stunning everyone in the first two minutes. He was partnered well by Southampton defender Jose Fonte as both didn't put a foot wrong, however Pepe with his better understanding of the game totally outshone Fonte on the occasion. Both of them totally kept Lewandowski and Milik quiet in the second half after proving to be a complete menace in the first. Pepe has been totally in the best form of his life and gladly for Santos Pepe didn't get a yellow card as well which could have kept him out of the next game.
3. Ronaldo and the missed opportunities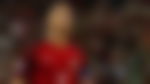 When you are Cristiano Ronaldo you are expected to score every game and not bottle chances after chances coming your way in an important game. Ronaldo had a total off night as he kept bottling lovely chances which if he had got in the white shirt of Madrid, would have totally made it past the line. This was the first time the Polish defense was looking so vulnerable as Portugal carved out lovely opportunities and all of them for Ronaldo but he was totally out of form today as he kept missing them. It all started with shooting the ball in the side netting from a slightly tight angle but after that easy tap-ins kept coming his way but he either made a poor first touch or would miss the ball completely. Its a rare sight watching him missing such easy chances and many could not believe their eyes but that only proved he is human too. They should not have gone into the extra time or the penalties had Ronaldo finished better, he could have easily scored a brace but it was just not his night. As Thierry Henry told Sky Sports after the first round of Euro 2016 group stage "A scoreless Ronaldo is more dangerous than the one who has just scored in the previous game. Had I been the next team to face Ronaldo I'll be worried because you don't expect him to go like this for two games". So beware Belgium or Wales he may be firing on all cylinders against you.
4. Poland's wasteful chance creation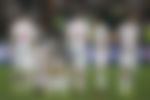 Poland started off totally well and crushing millions of heart with that early goal but after the first 30 minutes or so their chance creation was totally woeful. Poland were doing well going into the box and were putting in lovely low crosses and dangerous balls into the Portugal's penalty area but time and again there was no player to convert them, either the cross would go straight to a Portuguese defender or would go out of the play. There were many good chances created by the Polish side but there was literally nobody around the ball when those crosses and passes were made. One could not guess for whom the pass was intended for.  The crowd going totally "ooohh" with each of those passes but there was no white shirt around it to convert. Poland still played really well taking the game to the penalties but Portugal were the better side which held their nerves to make it to second consecutive semis appearance.
5. Renato Sanches the Beast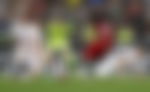 ADVERTISEMENT
Article continues below this ad
ADVERTISEMENT
Article continues below this ad
We usually save the best for the last. Man of the match performance from the lad as he totally outshone everyone on the pitch. Scored a crucial goal for his team after a lovely 1-2 with Nani. Would anyone believe he is only 18? Bayern Munich have totally struck gold with him. He was all over the Polish defense dribbling past them creating spaces and then helping the team recover ball after losing possession. He was all over the opposition and was totally too hot to handle for Poland. With the lovely goal he scored he broke Ronaldo's record of being the youngest to score for Portugal in Euros. The stamina this guy has, running from attack to defense the whole game for 120 minutes and even scoring the penalty under pressure makes him a beast of a player. The way he pulled the strings in the middle and tuned really well with the attackers as Portugal created some lovely chances later in the game. His defensive contribution cannot be overlooked as well. Every time he lost the ball, he ran back to help his teammates out to recover it, totally reminding of Modric at Real Madrid with the fluent movement and orchestrating the strings from the middle , governing the play it was a completely perfect performance from the teenager. He totally proved why he deserves to start rather than Andre Gomes. Looking forward to another stellar performance from the youngster in the semis.