Polyana Viana Responds to Colby Covington's Recent Comments as 'Revolting'
Published 03/23/2021, 9:58 AM EDT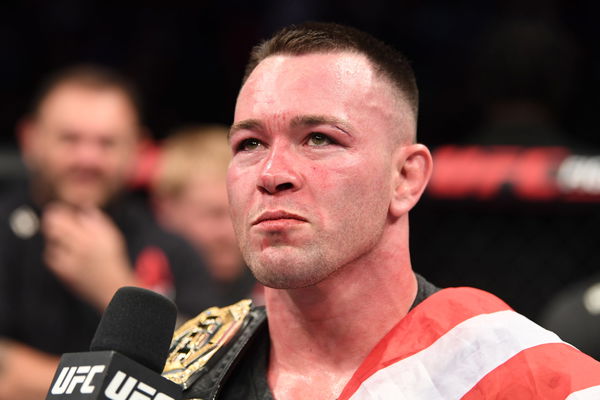 Polyana Viana responded to the "revolting" comments made by Colby Covington during an interview. This UFC welterweight fighter is someone who finds himself surrounded with controversy, and his latest remarks have ignited another one.
What did Colby Covington say?
During a recent interview with Submission Radio, Covington made some sickening statements about himself and Polyana Viana. Colby was talking about Leon Edwards and how the UFC didn't have any talks with him regarding a fight.
ADVERTISEMENT
Article continues below this ad
Colby said, " There wasn't much talk's you know, I was busy b***s deep in Polyana Viana, So to get me of the couch on three weeks notice to fight some Leon Scott guy, it was going to be a price tag."
The rumor mills gained more traction as 'Chaos' posted a picture of himself and Polyana on Instagram. The image sparked people's interests and led many to speculate that the two were dating.
Covington also commented on his relationship status with Polyana. " Everybody's going to have to use their imagination on that one, I'm not claiming to be her boyfriend."
What was Polyana Viana's reaction?
Viana was quick to post her reaction on Twitter.
Nunca dei margem para qualquer tipo de comentário ou julgamento sobre minha vida pessoal, mas não cabe a mim julgar a atitude da pessoa. Tenho pena de quem age de forma tão baixa para tentar se promover.
É revoltante.

— Polyana Viana (@Polyana_VianaDF) March 20, 2021
ADVERTISEMENT
Article continues below this ad
Polyana said, " I have never given room for any kind of comment or judgement about my personal life, but it is not for me to judge the person's attitude. I feel sorry for those who act so low to try to promote themselves. It is revolting."
Covington's comments did not impress Viana, and she clearly thinks that this is just an act by Covington to promote himself. Vianna had earlier said that she is just friends with Colby and that she already has a boyfriend.
ADVERTISEMENT
Article continues below this ad
View this post on Instagram
Many fans assume that Colby Covington made these comments to gain attention and maybe pressurise UFC to increase his pay if he fights Leon Edwards in the future. Whatever the case may be, the comments do not impress Polyana Viana, and she clearly finds them to be in poor taste.