Popular Actor Wishes to Play Major Role in Valorant
Published 09/03/2020, 11:51 AM EDT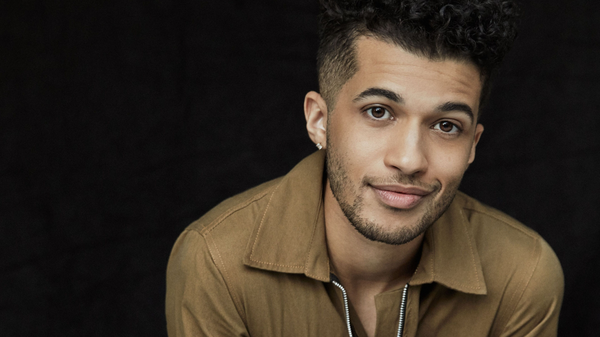 ---
---
Last month, Valorant introduced its latest agent with others set to drop in the coming Acts. Voice actors are involved with every agent in the game. Take Omen, for example. His commands and voice-overs have played a crucial part in making the character even more special. Now, a popular actor and streamer has expressed his desire to voice an agent next.
ADVERTISEMENT
Article continues below this ad
ADVERTISEMENT
Article continues below this ad
With every passing day, Valorant has been growing into a bigger Esport. The Ignition Series has been a huge boost for the tactical shooter and it looks like there is more coming down the lane.
Jordan Fisher wants to voice for Valorant
Jordan Fisher took to Twitter and expressed his wish of voicing for a Valorant Agent. The American actor is widely known for his roles in Teen Beach, Rent: Live, and for winning the 25th season of Dancing with the Stars back in 2017. He is no stranger to the gaming community, having also commentated on the 2019 Fortnite World Cup. Jordon has also lent his voicing talents to the Until Dawn video game. He also streams on Twitch and is mostly found playing Valorant, Fortnite, or the recent Fall Guys: Ultimate Knockout.
Jordan's first tweet was misleading, but he then made the correction. Fisher has been looking for an opportunity to do a voice role but hasn't bagged any so far. Fisher voicing the next agent could mean a big role and to hear more about this, one will have to pay close attention to Anna Donlon's next announcement.
I see some confusion here. This is not an actual opportunity for me at the moment, just MANIFESTING! 😍💜

— Jordan Fisher (@jordanfisher) September 2, 2020
He wasn't the only one interested in the task. TSM Myth jokingly stated that he'd voice the arch-nemesis of the agent Fisher ends up doing voice-overs for.
ADVERTISEMENT
Article continues below this ad
Goldenboy too came forth with his desire of voicing in a game such as Halo. With Halo being delayed to 2021, could he end up landing the role after all? He just might.
I want to do a voice over for a game one day (like the Halo announcer guy). We manifest together, my friend.

— 𝙂𝙊𝙇𝘿𝙀𝙉𝘽𝙊𝙔 (@GoldenboyFTW) September 2, 2020
ADVERTISEMENT
Article continues below this ad
With five more agents set to drop in Valorant through the course of one year, getting some big names to do voice-overs is an advantage that the developers should consider. These are notable names that have contributed a lot to the gaming community, and the chance to do voice-overs in a game will give them the experience of a lifetime.