Popular Insider Provides an Update on Battlefield 6 Releasing in 2021
Published 01/18/2021, 10:14 AM EST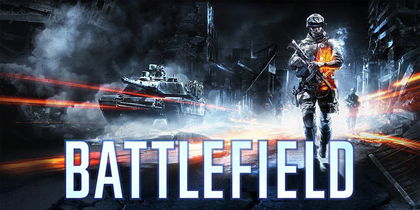 ---
---
Ever since Battlefield 5 proved to be a stellar disappointment, EA has been looking for a shot at redemption. With the success of the first few editions of Battlefield, fans soon jumped to the conclusion that a future Battlefield game might quench their thirst. Since then, all the insiders and developers have been getting questions about Battlefield 6.
ADVERTISEMENT
Article continues below this ad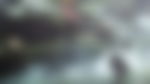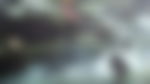 ADVERTISEMENT
Article continues below this ad
At this point in time, it is clear that EA is definitely working on the successor to Battlefield 5. However, it won't be another 9-10 months till Battlefield 6 comes out. Therefore, while there are no details available, our favorite insider Tom Henderson managed to scrape up a few clues.
According to Tom, following the success of Call of Duty Modern Warfare, EA could also go for a reboot. Therefore, while Battlefield 6 is the obvious choice for the next title, the studio could also go with 'Battlefield'.
However, since there is no confirmation on that yet, for all intents and purposes, people are referring to it as Battlefield 6.
Battlefield 6: BR, more players, and new consoles
The year 2020 saw both Microsoft and Sony launch a new generation of consoles. Both the PlayStation 5 and the Xbox Series X|S are equipped with state-of-the-art software and hardware.
Therefore, using these and the ever-growing performance of PCs, instead of the classic 32v32 game mode, EA can push for up to 128 players in a single game.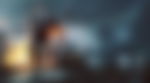 While EA might focus on the newer consoles, it will still release a version of the game for the previous consoles. Microsoft and Sony expect low sales for the new Xbox and PlayStations even by the end of 2021.
Therefore, the market will still comprise a majority of players on the previous generation of consoles. From a pure sales point of view, it makes sense to release the game for PS4 and Xbox One users as well.
ADVERTISEMENT
Article continues below this ad
Tom, however, suggests that the PS4 and Xbox One versions would not feature the 128 player mode. Moreover, they would also have lower graphic settings due to their weaker hardware.
They could also miss out on another feature that EA would probably add to the upcoming Battlefield. At one point in time, EA was working on a Battle Royale mode for the upcoming Battlefield game.
With the current condition of Call of Duty's Battle Royale game, Warzone, and no decent alternative for BR games, this would be the perfect opportunity for EA to finally come up with a BR mode.
ADVERTISEMENT
Article continues below this ad
This is all the information Tom had to offer on Battlefield 6. While this might not answer many questions, it is enough to build up hype around the title.